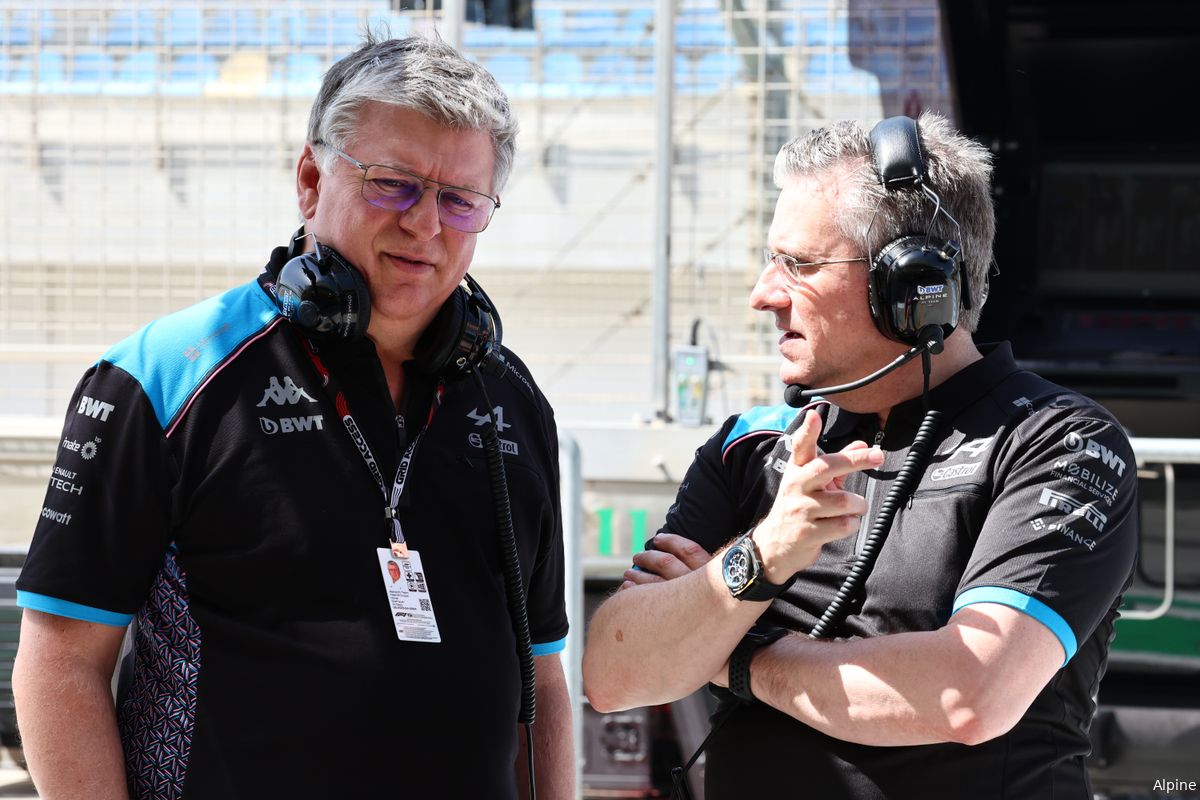 Alpine team boss Otmar Szafnauer compares the performance of the strong Aston Martin team to Force India in 2014. Autosport.com even reports that Szafnauer calls the team 'exactly the same'. He sees similarities in the starting position of the season and achieving a podium finish.
Aston Martin has shown since the test days that the pace is good for the coming season. In addition, the opening race in Bahrain showed that it was not only a good test period, because the Aston Martin drivers also scored good points here. Lance Stroll, for example, finished sixth after missing the winter tests, while teammate Fernando Alonso even finished third on the podium.
Aston Martin very similar to successful 2014 Force India
For former team boss Szafnauer, there are clear similarities between the successful Aston Martin and Force India in 2014. Even then, it was a team that performed incredibly well. In Bahrain, Force India also achieved a podium finish in 2014. Sergio Pérez then crossed the finish line in third, and his then teammate Nico Hülkenberg was fifth.
Szafnauer congratulates Aston Martin, but thinks it is important that the comparison between the team and Force India is made clear. "It's always been a good and efficient team," said the former team boss, who left Aston Martin for Alpine at the start of 2022.
Alpine must look closely at the areas for improvement to match Aston Martin
According to Szafnauer, it will be difficult for Alpine to keep up with Aston Martin, so the focus will now mainly be on its own team. 'It is now mainly about getting closer, in all areas,' says the Romanian-American. "We need to work on race pace, where we can finish the race and how close we can get to pole position."
According to the team boss, Alpine has a similar goal every year. 'Actually, we are trying to keep up with the competition every year,' says Szafnauer. Aston Martin is now showing that they can overtake teams instead of just keeping up. Now it's up to us to get close to Aston Martin.'
Alpine started the race weekend in Bahrain well, but there are still many areas for improvement. Esteban Ocon had a stable qualifying session taking ninth on the grid, but unfortunately finished outside the points after having to stop his car early. His new teammate Pierre Gasly had a tough qualifying session, finishing last. Still, he drove a good race and still secured World Cup points for Alpine, finishing in ninth place.
Szafnauer: "It wasn't a normal race for us either"
According to Szafnauer, it is certainly possible to match fourth place in the standings in 2022, even considering Aston Martin's strong start. "I can't remember how we were after the first race last year," says the Alpine team boss, "but I don't think we were right at the top then either."
According to the team boss, even better races are coming for Alpine. "It was not a normal race for us," says Szafnauer, referring to the various time penalties that Ocon received. "I can't say if we would have beaten Aston Martin if we had driven a normal race, but the main thing now is that we can do better and really have to show that."