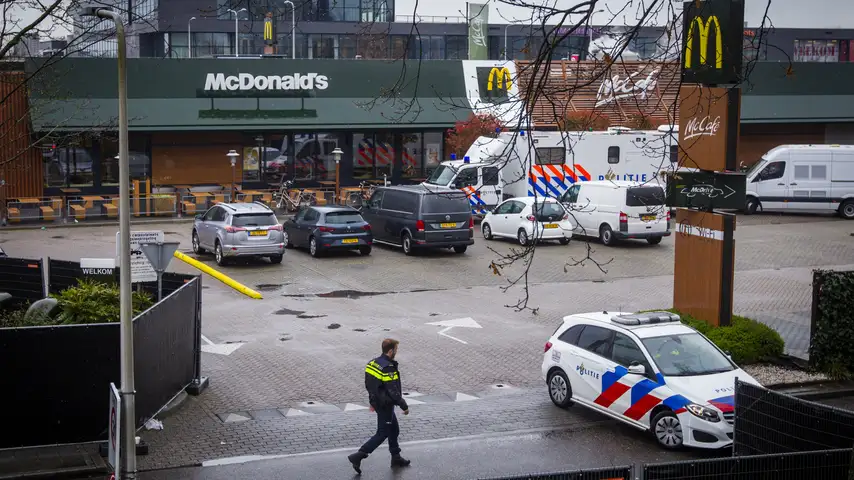 The suspect in the shooting at McDonald's in which two people died will file a report against the son of one of the victims. That's what his lawyers say in court.
33-year-old Veysel U. wants to file a report because he says he has been threatened. He has confessed that on March 30, 2022, in a crowded McDonald's in Zwolle, he shot and killed the two brothers Ali (57) and Hüseyin (62) Torunlar at close range. The victims died on the spot.
Ü's lawyers, Michel van Stratum and Esther Blok, emphasized that their client was under extreme pressure. Death threats drove him to despair, they said.
The two brothers discussed a conflict in McDonalds that Ü. had with Ali's son. That conflict eventually led to the shooting. The two councilors especially want further investigation into this. "Our client has been blackmailed and threatened by this son for a long time," said lawyer Blok.
The public prosecutor indicated that an investigation was once started into these alleged threats and extortions, but that this was not continued.
The OM also sees that the son may have been threatening. But the officer does not believe that the two victims made threats towards the suspect.
"The importance of the defense must be narrowed down to the core question of whether Ali and Huseyin threatened the accused on that fateful day," the officer said.
Ali's son is yet to be heard. Other witnesses will also be discussed. Suspect Veysel Ü. himself was not present in the courtroom on Thursday. E
and the next pre-trial hearing will follow on July 6. The court wants to hear the substance of the murder case on November 28 and 30.