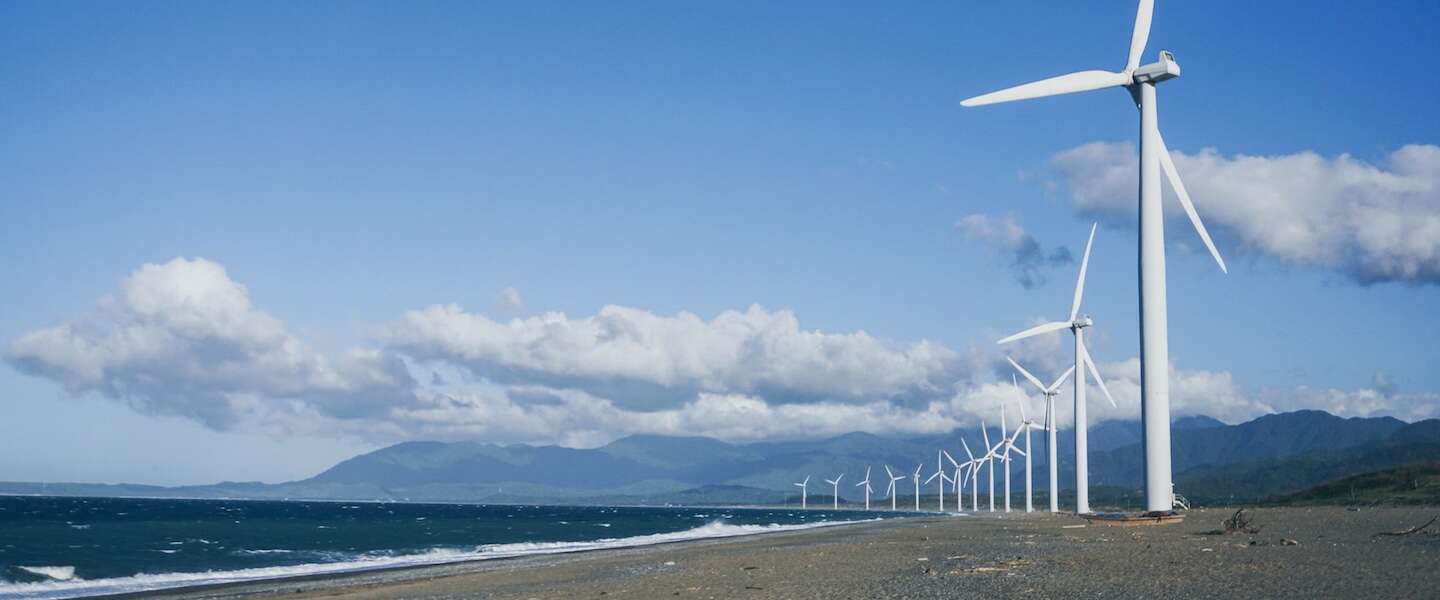 It CBS has calculated that in 2022 considerably more electricity will be produced in the Netherlands from so-called renewable sources. This includes wind, hydro, solar and biomass. In total, in 2022, about 40 percent of electricity will be 'generated' from renewable sources. An increase of 20 percent compared to 2021, when the share of 'green electricity' was still 33 percent.
More than 44 billion kWh from renewable sources
In 2022, almost 120 billion kWh of electricity will be produced in the Netherlands. More than 66.5 billion kWh was generated using fossil energy (coal, natural gas) and slightly less than 4.5 billion kWh came from nuclear power plants. The rest, almost 44.5 billion kWh, was produced with wind power, solar energy, biomass or hydropower.
More than 21 billion kWh of the electricity from these renewable sources came from wind turbines. The share generated from solar energy amounted to almost 18 billion kWh. Compared to 2021, this was an increase of more than 55 percent.
Since 2020, the production of electricity generated from fossil fuels has been steadily declining. In 2019 that was still approx. 92 billion kWh. In 2021, that had already dropped to about 75 billion kWh. Last year, that production fell further, to more than 66.5 billion kWh. The decrease in 2022 was mainly caused by the fact that significantly less natural gas was used for the production of electricity. Electricity production with coal remained virtually unchanged.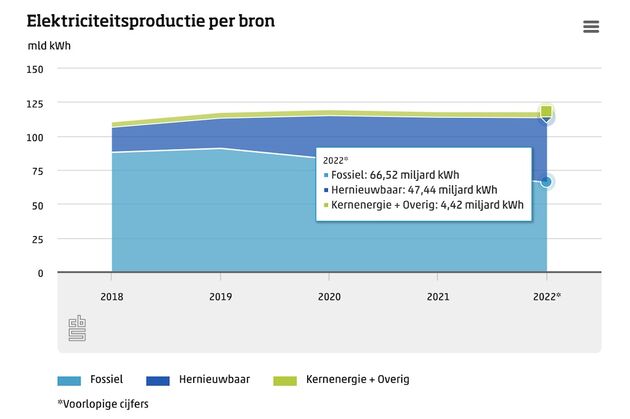 More exports than imports
Since 2020, the Netherlands has been exporting more electricity than it imports. In 2022, more than 18.5 billion kWh was imported, while we supplied almost 23 billion kWh to other countries.
Most Dutch electricity is exported to Germany, followed by Belgium and France. What is special is that these are also the three countries from which we buy (import) the most electricity.