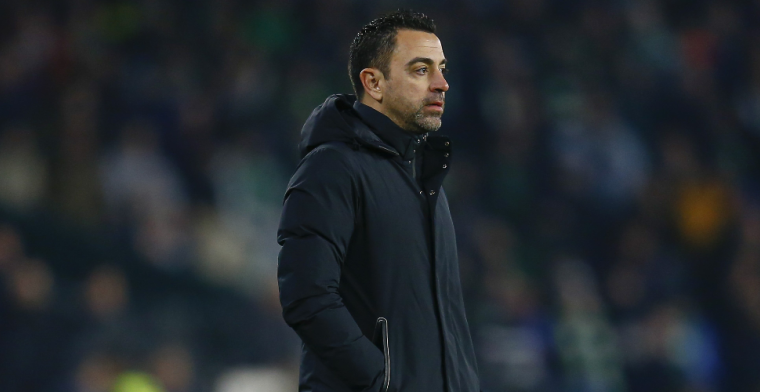 FC Barcelona plays in the Europa League, but would have preferred to play in the Champions League. It still touches trainer Xavi that his team has to show it at the second level of Europe.
For the second time in a row, Barcelona failed to progress through the group stage of the Champions League. The Spanish club immediately has to compete against Manchester United in the knockout phase of the Europa League, which is no longer at the European top. "It still makes me angry to listen to the Champions League anthem from home," said Xavi. "But we have to face reality. We are excited about this competition, which is very nice for the teams that are in it now."
"It's always important, especially in Europe, because we've had a few seasons without success. It's undoubtedly a good test to see if we can compete in Europe. We try to make sure there are no differences, "But it is true that we were not at the level that Europe asks of you. We want to show that we are starting at a good time, that we are working to improve our defense."
Xavi was also asked whether Manchester United has the required level. "Neither one nor the other has the right to play in the Champions League, so it's unfair to say this. But it's a very strong Manchester and it's about time we saw a Manchester like that."
Register at Unibet.nl and grab €40 in Free Bets!