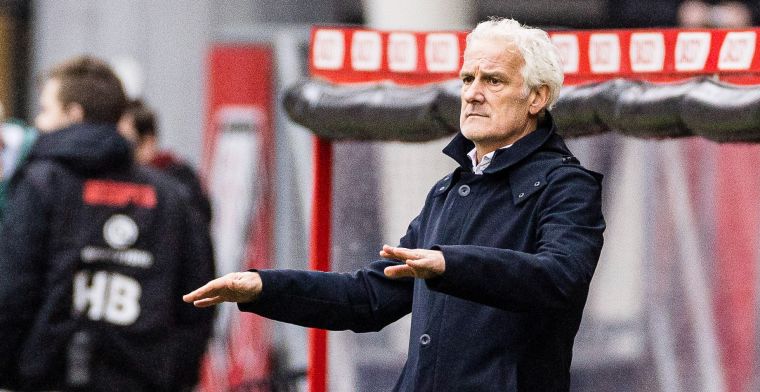 Fred Rutten joins Luuk de Jong: PSV is playing too immature. The team from Eindhoven suffered another loss of points on Sunday afternoon. In the Galgenwaard it became 2-2 against FC Utrecht.
Rutten, who replaced Ruud van Nistelrooij on the bench due to illness, believes that PSV should have won the match. The team from Eindhoven let Utrecht equalize after a lead. "Totally unnecessary," concludes Rutten at ESPN. De Jong argues in conversation with the same medium that PSV is not mature enough and receives support from Rutten. "You take the lead, then it's about survival. If you see that they get a chance immediately after kick-off, those kinds of moments have to go. That should not be human. That is a piece of maturity that you must have in the team ."
"It doesn't matter how you win, it's about the three points," said a frustrated Rutten. In the final phase, PSV was still close to victory via Guus Til and Ismael Saibari. "Of course we have the winning goal on the shoe and we have those opportunities, but then he doesn't go in and that is a disappointment. At a club like PSV you always have to win."
The gap with leader Feyenoord is six points. Rutten does not give up the title fight yet. "Otherwise you better get on the bus right away."
Grab 5 Free Bets of €10 at Jack's now!