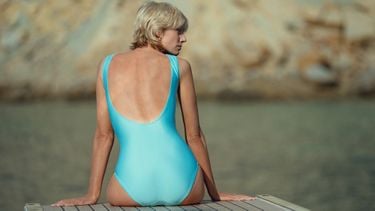 The first four episodes of the new season of The Crown are now on Netflix. But even now the final season of the royal series will cause a few riots. And this is why.
When the last season came out, fans were already amazed at the similarities between Elizabeth Debicki and Diana.
*Minor spoiler alert, although we won't be doing any plot reveals here!
Revelations The Crown season 6
Netflix will have to put out a few fires first. Did you know that Diana still scares the British royal family?
Royal Ghostbusters
Although the hit series has caused its share of controversies over the seasons, The Crown has always stayed as close to the source material as possible for what is ultimately a fictional series. But for the final season, the makers have decided to go the supernatural direction. In the days after her unfortunate death, Princess Diana appears in the Netlfix series as a ghost.
When Charles visits her body in the Paris morgue, she thanks the Prince in spiritual form. "Thank you for how you were in the hospital. So raw, broken and beautiful. I take that with me," she tells her old lover. "You know I loved you so much. So deep, so painful too. That's over now… It will be easier for everyone now that I'm gone."
When rumors of her spiritual appearance surfaced in The Crown season 6, supporters of the British royal family screamed bloody murder. But in a statement to The Telegraph, Netflix's ghostbusters immediately tried to dispel this specter. "After her death, Diana appears as part of an inner dialogue in separate scenes with Prince Charles and the Queen, both of whom reflect on their relationship with the late princess. These sensitive, thoughtful and imagined conversations seek to bring to life the depth of emotion that was felt."
Is Diana even dead?
'But is she in the afterlife?', ghost hunters will undoubtedly think. The fatal car accident that took Diana's life is not depicted in the final season of The Crown. Not out of respect for the princess, but out of fear of the audience's reactions.
An insider from the production team of the Netflix series provided explanations about this to Deadline. "We have been waiting for this point with anxiety," the source explained during the recordings. "Although we continue filming quietly, it is fair to acknowledge that there is some fear; everyone walks around tense. As if a bomb is about to explode."
The Crown season 6 chopped into two parts
Not Diana, but The Crown 6. The first four episodes of the very last season have been on Netflix since November 16. But the remaining six episodes won't be released until December 14.