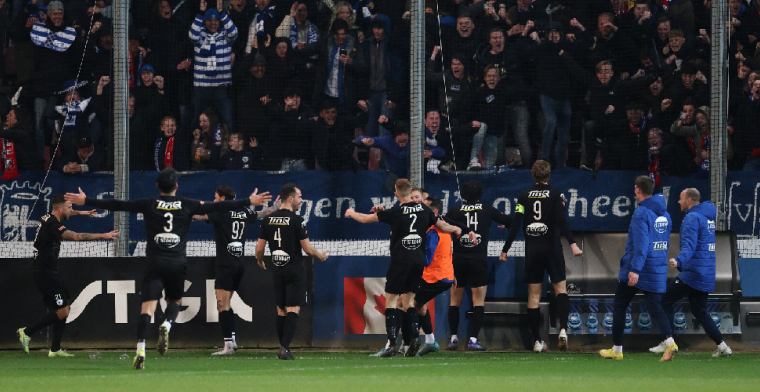 Vince Gino Dekker can't believe it: Spakenburg wins 1-4 at FC Utrecht and is through to the semi-finals of the KNVB Cup. Statements by Sean Klaiber have more or less contributed to this. According to Dekker, Klaiber was not aware of who plays at Spakenburg.
"No one assumes that you will achieve this result, this is bizarre," says Dekker at ESPN . "0-1 before half-time would be great, then we would see. Winning 1-4, you can't make that up. It was a bit of a squeeze at one point, but we have fast guys in the counter. It's nice that it turns out like this."
"Klaiber had said that he did not know a single player and did not know who the wingers are. It is nice that I give two assists and Luuk and Floris (Admiraal and Van der Linden, ed.) score," says Dekker.
Spakenburg received maximum support from the fanatical supporters. "Faith was great. A little less with us in the team, but this is bizarre. We are going to Ibiza for a few days, we can't quite believe it yet. I secretly hope for Feyenoord out now."
Vince Gino Dekker excelled with two assists, especially painful for Sean Klaiber:

"He said he didn't know who our wingers were." 🫣#utrspa

— ESPN NL (@ESPNnl) February 28, 2023
Grab 5 Free Bets of €10 at Jack's now!