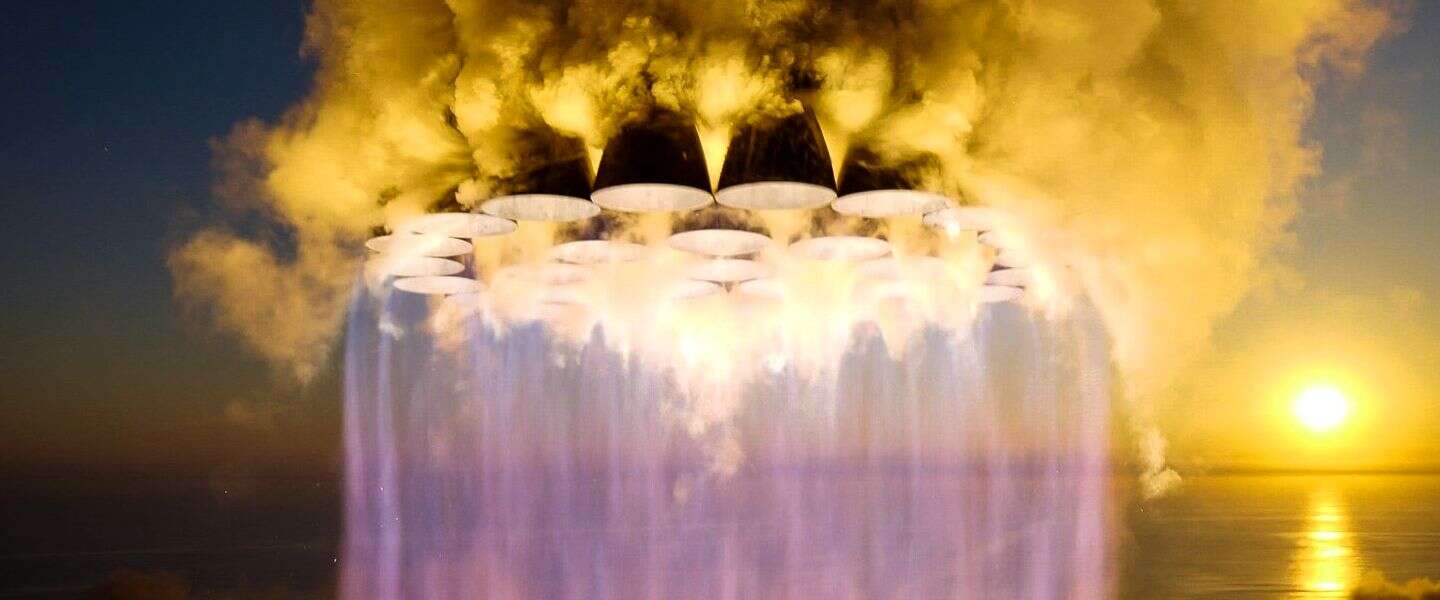 SpaceX has made another attempt to get its giant Starship into the sky, but it was not a success. While the company was fine with the fact that the expensive device went up in flames during the first test, it now seems a little less certain about this. However, it mainly celebrates what went well.
Second Starship launch
What was important for SpaceX was to test the moment of separation of the different parts and that went well. However, a system within Starship exploded after the engine was switched off as planned. The colossus took to the air for the second time ever, namely from the Starbase in Boca Chica, Texas. The so-called 'hot stage' separation, of which you can see a video at the bottom of this article, went well, but the Super Heavy subsequently decided not to switch off when the engines were switched off. Instead, the system that shuts it down decided to explode, preventing it from ending up in the water for reuse in a fully controlled manner as planned. He went in smoke on.
Starship itself did shoot further into space, but also had a problem that prevented SpaceX from receiving signals. It was probably because things got into space and lost the signal, but that seems strange: after all, we have shot things into space before and just kept the signal. However, the space company does not say much about it: only that many things were very successful. Last time, at the first launch, SpaceX said that it was very happy with the test and that it was not a problem at all that it ended in an explosion. Now it is omitting this, which implies that the organization is somewhat disappointed with the end result.
No recycling possible
But this is not only disappointing for SpaceX: it is not good to see that space technology that is intended to be reused does not make it. It would be a lot more sustainable – as far as you can talk about that in space travel – if we could reuse that equipment. Starship had to go neatly into space, float briefly in orbit around the Earth and then come back to Earth and land in the sea near Hawaii. Of course it is a test and it is intended to learn from, so in that respect it is a success: there is a lot to learn from both the explosion and the signal that disappeared.
So it is certainly not a complete #fail, it is still impressive that everything went up again at a height of 121 meters as if it does it every day. It's just a shame that he can't live to tell the story, because a successful test is more likely to bring us to a successful official launch with, for example, people or goods in it. But this time Starship has come a lot further than last time, so this is certainly a leap forward in that area as well.
Moon and Mars
Mars, Starship's ultimate destination, is still a bit far away, but SpaceX still has some time to figure out how it will make that journey a success. The moon is discussed first and it also plays a role in that. Artemis 3, the mission in which we will take people to the moon, is planned to take place on the Starship. That should take place in 2024 or 2025, so in that respect time will start to run out with the third test. It is still unknown when that will take place.