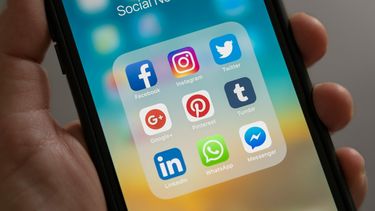 In addition to Twitter, Meta, the parent company of Instagram and Facebook, is now also offering paid subscriptions. This subscription allows users to verify their account, i.e. get a blue checkmark after their account name. It only costs you 11.99 euros per month and you have to provide more personal information.
Meta CEO Mark Zuckerberg announced the news yesterday. The new plan, which will be called Meta Verified, will let users verify their account with a "government ID." The blue tick will protect the user from identity theft, you will reach a higher number of followers and you will get direct access to customer support.
The blue tick will cost you 11.99 euros per month and for Apple users that is even 13.99 euros. Apple charges a thirty percent commission on payments in iOS apps.
Facebook and Instagram introduce paid subscription
According to Mark Zuckerberg, the Meta Verified is mainly aimed at influencers and other content creators who use their social media as a business model. In addition to the high prices of the plans, users also criticize the personal information required to get a blue check.
Twitter heard the same criticism late last year. Then the so-called TwitterBlue introduced. In addition to a blue check mark, you also get earlier access to new functions on that platform, such as 'edit tweet'. The paid subscription is available in fifteen countries, but not yet in the Netherlands. For Twitter Blue you pay eight dollars per month in the United States, but prices vary per country.
New source of income
Elon Musk, the owner of Twitter, announced early this year that a more expensive version of Twitter Blue would be introduced. With this more expensive subscription, users can scroll through the platform ad-free. According to Musk, ads were too frequent and too long. Twitter relies for the most part on the ads, but Musk is trying to come up with a new source of income for the platform with the blue tick subscription.