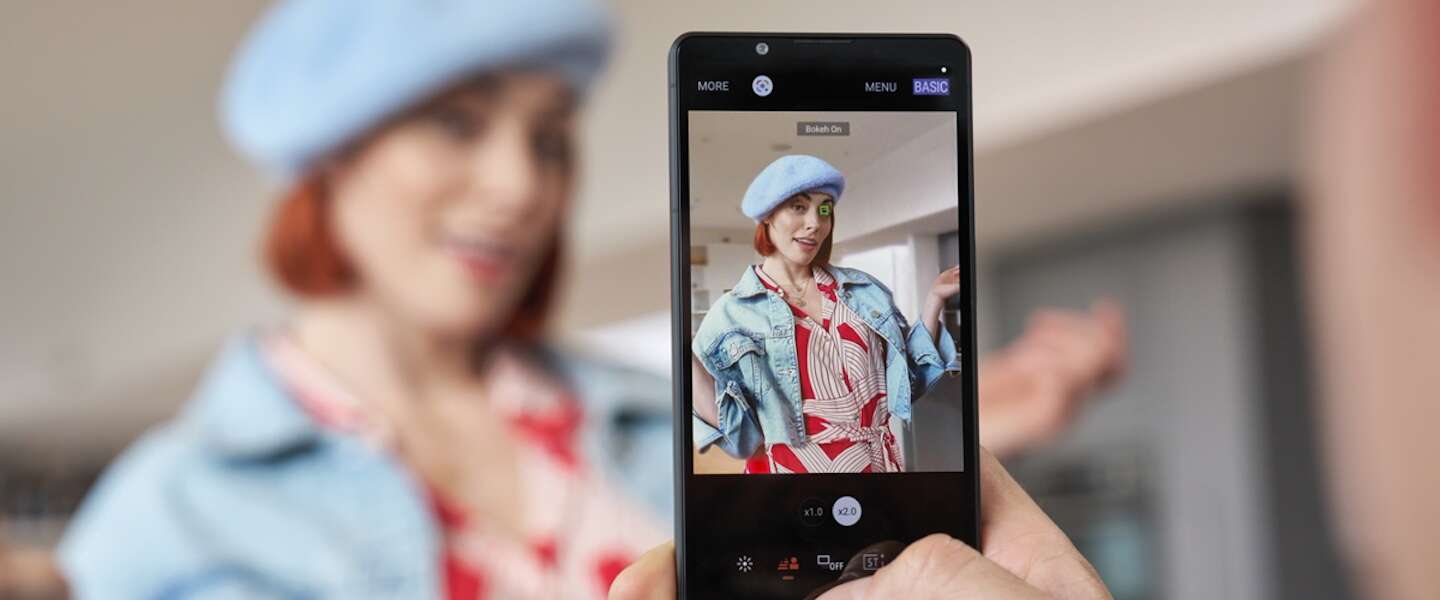 If you're ready for a new smartphone, and you want something different than the next Galaxy or iPhone, you won't quickly think of Sony. The brand no longer plays a prominent role in that world. Nevertheless, Sony still makes smartphones and the proof was again provided today at the IFA in Berlin. With the advent of the Xperia 5 V Sony is trying to entice more smartphone buyers to purchase a device from the Japanese brand.
Sony is still betting on 'camphones'
Sony decided a few years ago to fully commit to superior camera quality with its smartphones. With the Xperia 5 V, the brand continues that strategy. The device is equipped with the latest Exmor T for mobile camera sensor. According to Sony, it is so good that you can turn every shot into a masterpiece. In addition, the bokeh effects become even more beautiful thanks to AI.
The Xperia 5 V has two rear cameras. For a smartphone that wants to belong to the high-end 'camphone' segment – the price tag of 999 euros confirms this – that seems a bit scant these days. After all, most competitors have been opting for three or four cameras for some time now. Finally, with the duo camera of the Xperia 5 V you can take photos with focal lengths of 16 mm, 24 mm and 48 mm. The latter equates to 2x the optical focal length, meaning you can capture subjects in a larger format without worrying about image quality degradation, according to Sony.
Of course you can also shoot beautiful videos with the cameras of the Xperia 5 V, or, as the manufacturer calls it, 'become a real videographer'. The Video Creator app has been developed for this purpose, among other things. For vloggers, Sony naturally launched the ZV-1 II earlier this year.
The processor, memory and screen specifications are of course also up to date, from a Snapdrogon 8 Gen 2 calculation chip to the X1 for Mobile Bravia engine for the display.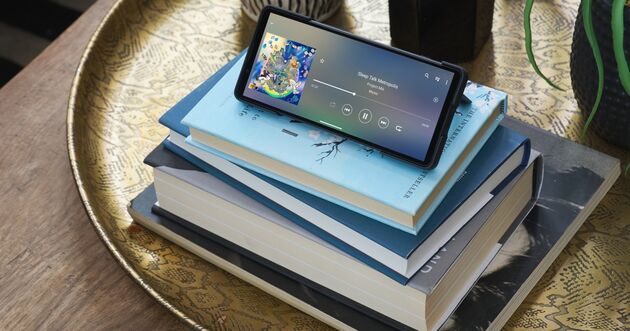 Durable
Nowadays, the card 'sustainable' should not be missing. The Xperia 5 V's completely plastic-free packaging is made from Sony's Original Blended Material. It consists of bamboo, sugar cane fibers and recycled paper. In addition, some parts, both inside and outside, are made of SORPLAS. This is a flame-retardant recycled plastic developed by Sony that contains up to 99% recycled content.
The cover that has been developed for the device, which you unfortunately have to buy separately, is also made of sustainable materials. Another special feature is that the case can also serve as a standard for the Xperia 5 V, both horizontally and vertically.
The Sony Xperia 5 V will be available in (online) stores from this month and will therefore cost around 1000 euros. Quick decision makers who order the device within two weeks after release do not receive the case for free, but they do receive a black CH-720 headset.