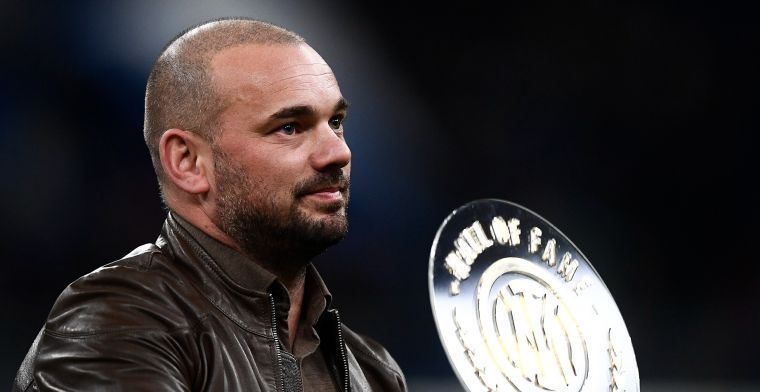 Wesley Sneijder is surprised about the attitude of a number of Ajax players. The record international of the Dutch national team tackles Owen Wijndal and Brian Brobbey, among others.
Wijndal came over from AZ for ten million euros last summer, but cannot break any pots yet. Jorrel Hato and Youri Baas are even preferred by coach John Heitinga. Sneijder does have an idea why Wijndal is not playing. "I think, when I see it that way, because of his attitude," says the former playmaker at Veronica Offside. Andy van der Meijde agrees. "I think so too, just like Brobbey."
Sneijder lacks professionalism, fun and fears group formation at Ajax. "I wonder: do those guys do everything for it? They apparently don't have a mirror at home and can't handle criticism. And they certainly don't have any self-criticism. are you going to drag each other along. There will undoubtedly be groups and they will join together."
"They are all somewhat the same types in terms of attitude, when they come in. When Brobbey scores a goal, don't cheer. You just came to watch!", continues the frustrated former player of Real Madrid and Ajax. "Cheer, run the pollen out of the field when you've scored. Enjoy it, enjoy the game. It's the most beautiful thing there is. They don't radiate it. That really bothers me, seriously. To those guys who just come and see and think: I scored a goal, nice and important."

Deposit & claim up to 5x €10 Free Bets on JACKS.NL!