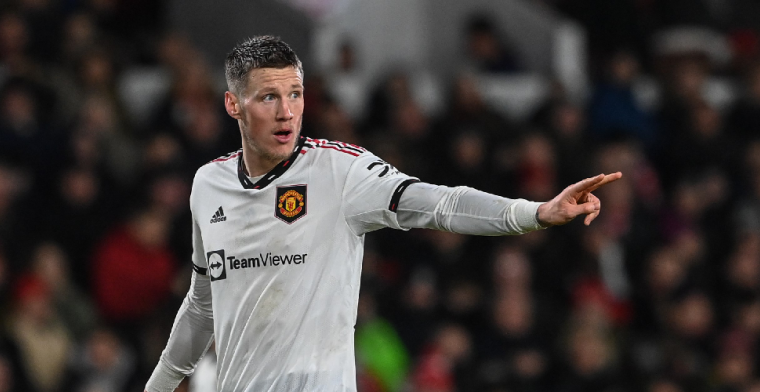 FC Emmen, Heracles Almelo, AZ, VfL Wolfsburg, Burnley, Besiktas, Manchester United and the Dutch national team: for those who think that reaching the top is impossible, take an example from Wout Weghorst. The striker from Borne has had to overcome a lot of skepticism everywhere, but his critics have always been silenced. Joop Gall, Arne Slot and Marcel Schäfer are full of praise for the footballer and person Weghorst, who won his first prize with Manchester United on Sunday.
In the summer of 2012 hardly anyone knew who Wout Weghorst was. He struggled in Willem II's U23 team, but was picked up by Gall, who was at the helm of FC Emmen at the time. "What would have happened if I had said 'no'? Then he might have gone back to the amateurs and he wouldn't have had this career," Gall tells VoetbalPrimeur. "I wanted to try it with Wout. Of course there was still a lot of work to be done, but you can use a player like that in the Jupiler League. That worked out well. He was able to compensate for his shortcomings with hard work and mentality. "
Gall dared to take on Weghorst, but the striker was not the first choice in Emmen. "He was only about eighteen years old. I chose Roland Bergkamp because I thought the players around him would benefit more from his style. In that season we scored around ninety goals, but with Wout's style we would made less."
"Bergkamp was a serving striker who let others do the work, so that players like Cas Peters came into their own much more. Wout played a bit more selfish – and there is nothing wrong with that, because that must be a striker too, but if I had chosen him, we would have scored fewer goals in the end and so I made a different choice. Wout still needed three or four contacts and was less sharp, while Roland had mastered it much more as an older player. Wout also had some Made twenty, but I counted on the other players to flourish much more with Roland in the striker, because his qualities were better reflected with those players around him."
It didn't always go smoothly. The stubborn Weghorst scored his goals as a substitute and thought he was entitled to more. Gall understood that his second striker sometimes came in with a grumpy face, but stuck to Bergkamp. "We have sometimes been head to head. You know that things can sometimes go wrong with players who throw in so much passion and want to win at all costs. It was not bad at all, because we always spoke it out. Sometimes I went too far myself."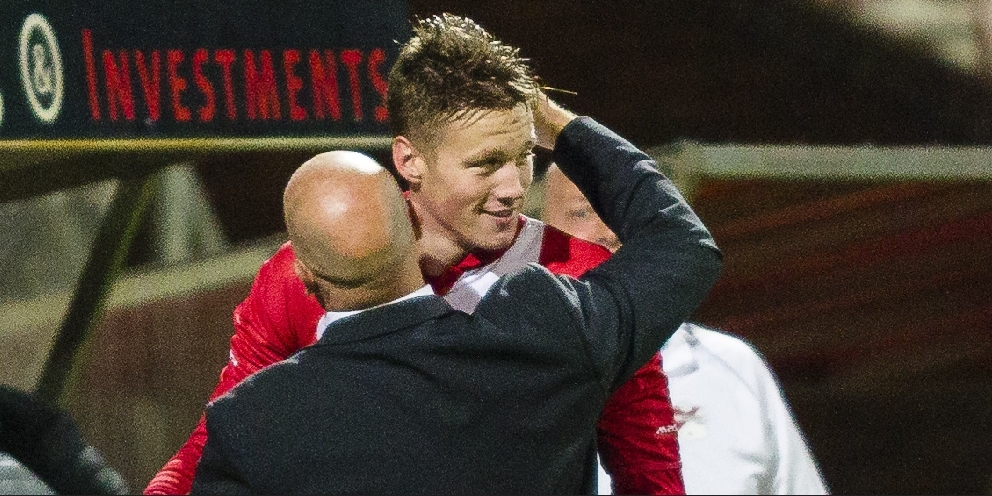 "Wout is an example, a very sweet and amiable guy who changes completely as soon as he steps on the field into someone who wants to win at all costs. You want to let the opponents foam at the mouth, as long as they step out of themselves and therefore perform less. Wout is an example for every young footballer: never give up and look at Wout Weghorst."
Gall did not predict at the time that Weghorst would reach the top. "I picked up Ruben Schaken from Jong Cambuur and never thought he would make it to the Dutch national team. At most, middle of the Eredivisie and that also applied to Wout. He has developed incredibly well since then. I sometimes received questions about Wout from England and have often said that every English club can use a Wout Weghorst, whatever role they have for him. Erik ten Hag probably thought the same way. "
Via Heracles to AZ
After two seasons at Heracles Almelo, Weghorst ends up at John van den Brom's AZ in 2016, which hires current Feyenoord coach Arne Slot as an assistant a year later. "We made adjustments to the playing style and put a lot more pressure on AZ," says Slot. "But AZ just made it to the cup final the season before, so it remains to be seen how people react if you want to do that with a new team. Wout quickly realized that this could benefit the number of goals scored. he would make."
"Every training was about putting pressure and making meters, he did everything he could to make it successful, also because I think he realized that it could work out well for him. Sometimes it generates quite resistance when strikers suddenly had to walk a lot more, but Wout didn't need a conversation for that, he immediately went full house. Nothing could stand in his way, because he had to and would score a goal and win that match. Wout never showed in the field unsportsmanlike behavior, but did find out what was allowed to win that match. The more fanatical, the better it was for him, because then he pushed himself to the next level."
"He doesn't need a big stage to reach a high level," says Slot. "He can force an extension in the quarterfinals of the World Cup against Argentina and give just as much on his own two days later on a muddy and windy training field. I will always remember that with Wout: he doesn't let a moment go by to get the most out of it There are many players who get everything out of themselves, but ten times out of ten, when things go wrong, it is hardly feasible for anyone. I would almost say it is for Wout."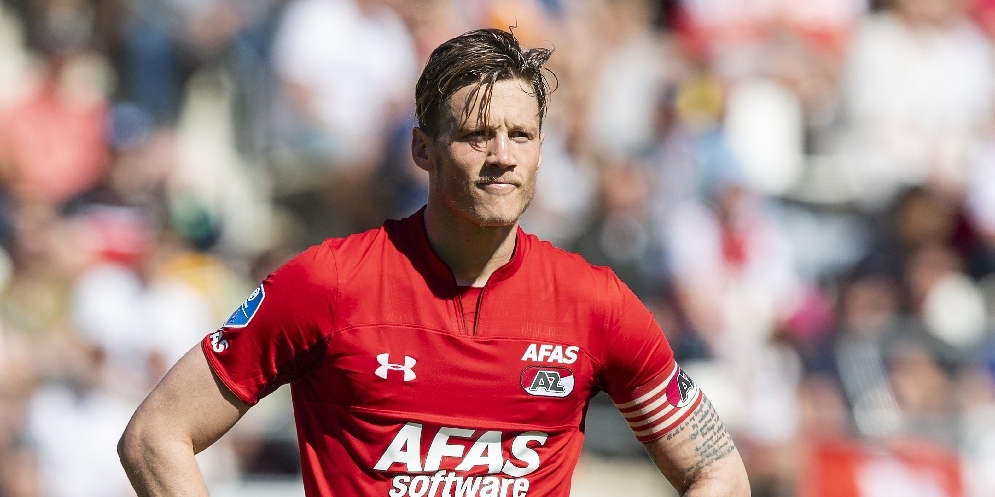 "I still remember a nice duel between Wout and Alireza Jahanbakhsh. We won 6-0 against PEC Zwolle in the last round, Alireza made three and Wout two, so that the top scorers title narrowly went to Alireza. With every goal, Wout reached the ball out of the goal and he ran to the center spot, because he wanted to become the top scorer in the Netherlands. Those are great images that say everything about Wout. We were already third and won 6-0, but it was still not enough for Wout. I I do think we are doing him short if we say that he achieved this with only hard work, because he can do more than that."
"We regularly played positional games six against two during training, Wout always chose the player who was best at it and also made it into a match who was more often in the middle: he or that player. scoring more often than anyone else. Alireza always took the penalty kicks at AZ, yet Wout was practicing that every day. He never accepted that someone else was better than him and was always very systematically looking for opportunities to get the best out of himself ."
Wolfsburg
In the summer of 2018, the German Wolfsburg would eventually pay around eleven million euros for Weghorst, who took another step up. Anyone who thought AZ was his top was disappointed. "Wout absolutely deserved this", says technical director Marcel Schäfer. "We had a tough season fighting against relegation, but Wout then helped us to reach our goals. He had a great time at Wolfsburg and scored more than seventy goals in three seasons. That is why we are very grateful to Wout grateful. We were looking for a striker who can score many goals, but also has a very strong mentality. Wout is very detail-oriented both on and off the field, which is why he suited Wolfsburg well and we have achieved successes together."
In Germany, too, people soon found out that Weghorst never misses an opportunity to get the most out of it. Schäfer: "Wout could often be found in the gym, paid close attention to his diet and sleep, but also did a lot of yoga and even extra sessions on the training field. Wout is a player that every club would like to have."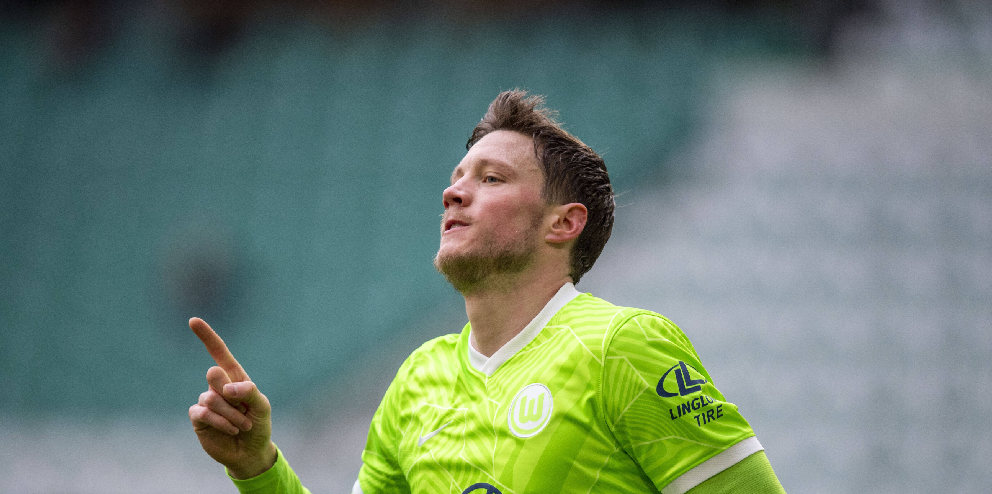 Yes, Weghorst demands everything from himself, but also from his teammates and that sometimes caused resistance at his previous clubs. "Wout is very ambitious. Sometimes a bit too much, because he really wants to win everything and does everything to win the competition. Wout is very much appreciated, but we agreed that after three and a half years it was time to take the next step He was eager to set new goals and challenges and that's why we let him go."
It often happens that players who move from the Eredivisie to a top competition such as the Bundesliga have difficulty catching up, but that was less the case with Weghorst. "He was immediately our first striker. Wolfsburg has often brought players from the Netherlands, a very attractive competition where the level is high. We were not surprised, but sometimes players need some time. There are also players from Spain and Italy at Wolfsburg that take some getting used to."
"It has more to do with the way of playing. Wout was immediately our first man and that he keeps taking a step up says everything about him. He has a great mentality and fights against his critics. I like him also underestimated. He wanted to show everyone that the sky is the limit and you can achieve anything if you work hard enough for it."
PSV beats FC Twente: grab 50x your stake at Unibet!