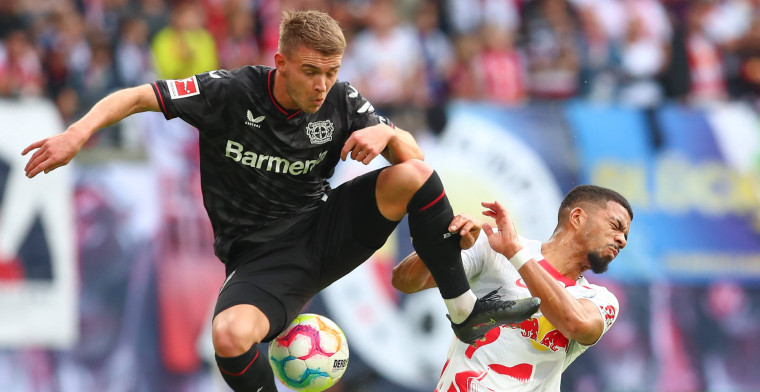 Daley Sinkgraven is looking for a new club. Bayer Leverkusen's wing defender said this in an interview with NOS. The Dutchman does play under trainer Xabi Alonso, but also stays on the bench during many duels.
The 27-year-old Sinkgraven often has to make do with a spot on the bench under the Spanish coach, who rotates a lot within the team. At the moment, Ecuadorian Piero Hincapié is often preferred at left back. Mitchell Bakker also occasionally makes an appearance in favor of Sinkgraven.
Where he has a basic place one moment, the next moment he is suddenly told without further explanation that he is not part of the Europa League selection. "Sometimes I don't understand it either. It makes no sense to always go to the trainer," said Sinkgraven, who openly expressed his wish to leave. "I know that the European top clubs are not interested, but I still want to continue playing in a good competition."
With a nice competition, Sinkgraven is most likely not referring to the Eredivisie. "I am 27 years old… Or the Dutch top must report", suggests the back. The former player of Ajax and sc Heerenveen only played eight league matches for Leverkusen this season, which is tenth in the Bundesliga.