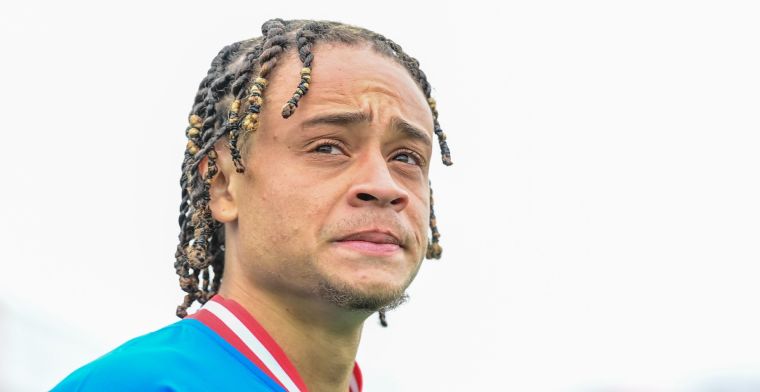 Willy van de Kerkhof is very critical of Xavi Simons. The PSV celebrity saw how the playmaker went aside irritated against FC Volendam (2-3) at his substitution, which in his eyes was completely justified.
Simons was replaced by Ruud van Nistelrooij in minute 69 with a 2-3 lead. According to Van de Kerkhof, Simons was disappointed in the fishing village. "Van Aanholt went past him three times on the outside, but he damned it to give that ball," he grumbles at the Willy and René Podcast of Omroep Brabant. "Then I think: what's wrong with you? He apparently thinks he's the only one at PSV who can play football, but it's a team sport."
With a clamor Simons left the field at his substitution. "He looked like a child who didn't get a lollipop… This is good for him for once," said Van de Kerkhof. Jordan Teze is also not doing well. "That a boy like that can play so badly… In the back of PSV it was sometimes really a drama," says brother René van de Kerkhof. "That such a player from Volendam can just fool three PSV men without being put down. No, we say: go ahead. Cry with your cap on!"

Play €10 and get €50 in Free Bets at Jacks.nl!