Working location, salary/wage, working hours per week, education level required, and employer information are as follows:
Gouda €14.49 per hour 36 hours LBO, MAVO, VMBO KPN Mechanics
As a service expert you put a smile on the face of our customers. After a careful training process, you have the knowledge to solve customer problems and you do everything you can to connect the Netherlands in a sustainable way. With your customer-oriented attitude, problem-solving ability and listening ear, you exceed expectations and support you in solving problems. For example, by helping an elderly couple install the internet and TV. Or by ensuring that a gamer has a super fast Wi-Fi connection in his room again. You can explain to customers what you have done and teach them how they can possibly solve it themselves next time. You also immediately check whether the current package still fits the wishes of the customer.
A paid training of 8 weeks
€14.49 br/hour + €1500 training budget per year
Chance of a contract with KPN
Car, smartphone, tablet & tools from KPN
Value of your fixed remuneration €2725 gross per month
25 leave days, 8.5% holiday pay, pension accrual
As a service technician at KPN, you bring a good dose of positive energy and enthusiasm. You enjoy contact with customers and always go the extra mile to create a wow effect. You enjoy having a supportive and solution-oriented position. You do prevention, detect bottlenecks and solve them with the right actions. At the same time you realize that you are KPN's business card and that every customer and situation is unique. You meet very happy and happy people, but sometimes also people who suffer from loneliness or are angry. You do this with a lot of patience and pleasure and you can handle it well. And otherwise we are happy to teach you. We count on a minimum MBO3 working and thinking level. You are also eager to learn and you like to challenge and improve yourself. You may not have a technical background. No problem! We think it's more important that you have the affinity to learn it.
social and communicative skills in the Dutch language (spoken and written) service-oriented, service-oriented and commercially oriented; customer is king a great sense of responsibility and a high degree of independence affinity / interest in technology and telecom in particular you are handy, know how to deal with basic tools flexible due to evening and Saturday services interest in advisory sales to KPN customers minimum MBO work – and thinking level 3
As a service expert, you offer solutions for KPN services that are needed in people's homes. You are the point of contact for customers you have on your route one day. You explain and encourage customers to take care of themselves. You deal with complex questions as well as more simple ones. Sometimes you need the help of colleagues from your team or from colleagues who work in the office. In addition to working independently, you can also work well with others. You work close to home and drive a route with your own official car in the area of ​​your place of residence. You work at the customers' home and are therefore on the road a lot, so it is important that you are in possession of a driving license. We also offer you the guidance you need.
installing television, internet and telephony at customers resolving network failures advising customers about KPN products and/or services selling additional equipment and services to achieve your sales target making customers happy!

Working for KPN means working for the largest telecom provider in the Netherlands. The world of telecommunications is constantly changing due to new techniques and innovations, so you always move with it. During the training you will accompany an experienced mechanic to see the practice and you will also receive theoretical training through lessons on location and via e-learning at home. KPN considers good guidance and coaching important, so you will receive maximum support in this. KPN wants to make the most of your potential as a telecom technician, with the hope that they will be able to offer you a contract in the long term. #kpntelecom mechanic
a paid training of 8 weeks to become a telecom technician good guidance and coaching during training and afterwards development opportunities + a training budget of €1500 per year a view of a contract with KPN a car, tablet, clothing and tools from KPN living and working in the same region regularly pleasant meetings with your team
Watch the video below to take a look at your new employer.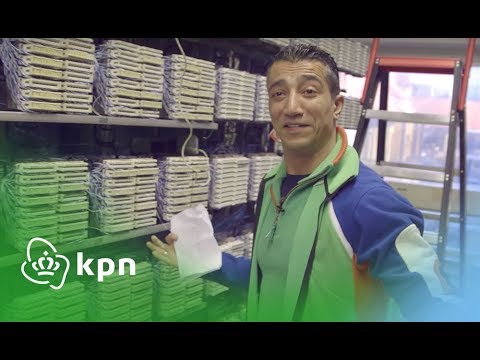 Got excited? Then apply immediately by writing a good motivation WHY you like and challenge this position! #kpntelecom mechanic
Menno, Carlijn & Tom
Randstad Telecom
We have years of experience in the recruitment & selection of candidates who want to make the transition to telecom from another profession / industry.
This job is posted on Randstad.nl. Click here to apply.