Working location, salary/wage, working hours per week, education level required, and employer information are as follows:
Hoofddorp €13.99 – 18.30 per hour 40 hours MBO, HAVO, VWO KPN
You will work as an ICT service desk employee at KPN in Hoofddorp. The best thing about this job is that you have a lot of contact with people. At the same time, you can use your technical expertise to help people. Are you eager to become a service desk employee? Would you like to solve IT problems? Then apply quickly! NOTE: THIS JOB REQUIRES DUTCH LANGUAGE LEVEL C1/C2
COMPLETE SALARY + €1500 training budget
View of a permanent contract
Easily accessible by public transport
Growth and development opportunities
Working at the #1 telecom company in the Netherlands
As an ICT service desk employee, you love versatile ICT issues. You will investigate yourself to find the solution. You prefer to always talk to people to guide them to a solution. You enjoy it when the customer hangs up the phone with satisfaction. You have solid ICT knowledge and love to learn continuously. You think communication is the best and you will find an answer for every question!
MBO4 OR HBO (ICT training/background) Communicative Fast learner Service-oriented Helpful
As a service desk employee at KPN, you and your colleagues are the point of contact for all kinds of ICT-related questions. These questions come from employees via email, telephone or chat. Is a new employee coming to work? Then you arrange the laptop. Is an employee calling to ask why the internal network is not working at home? Then you know exactly what to do! You immediately see where the technical bottlenecks are and solve them.
Solve technical questions Customer contact via email, telephone and chat Arrange ICT facilities for employees

For KPN you will work at the service desk department of KPN's head office in Hoofddorp. You have the option to work from home and in the office. The 7-week onboarding program will take place in Hoofddorp. It is important for KPN that you continue to develop. That is why you receive a training budget of €1500 per year! You can spend this in the KPN Academy. You can also choose your own course that will help you develop your ICT knowledge.
Development opportunities Career opportunities Gain professional work experience Cozy team Possibility to work at home
Watch the video below to take a look at your new employer.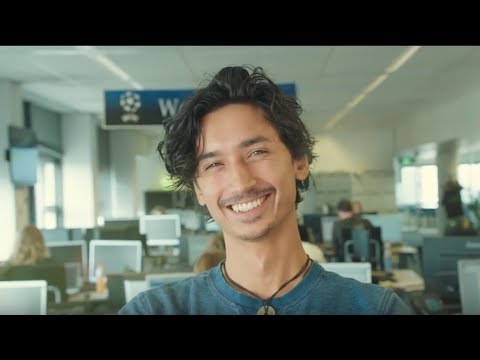 Are you also so excited about this position as a service desk employee at KPN? Be quick and apply immediately. Once you have applied, we will contact you as soon as possible. Do you still have questions? Then don't hesitate to contact us!
Dan
Recruiter
If you have any questions about the vacancy or about the company, don't hesitate to ask!
kpnamsterdam@nl.randstad.com
This job is posted on Randstad.nl. Click here to apply.