Working location, salary/wage, working hours per week, education level required, and employer information are as follows:
Maastricht €17.48 per hour permanent employment 40 hours MBO, HAVO, VWO KPN
Provide IT support at the largest telecom provider in the Netherlands. You are the point of contact for your customers in case of technical problems. The KPN office is next to the train station in Maastricht. And that is your base to relieve your customers together with your 5 colleagues as a senior IT helpdesk employee.
salary of €17.48 per hour
prospect of employment at KPN
easily accessible office in Maastricht
working at the largest provider in the Netherlands
nice budget of €1500 for your development
As a senior IT helpdesk employee, you already bring a lot of IT knowledge and IT helpdesk experience with you. You have completed an MBO-4 education or you have an HBO working and thinking level. You know how to speak to your customer in a friendly manner and to ask questions about the problem he or she is calling about. And if you cannot solve it immediately, you know how to get help from your colleagues in a timely manner. Everything to give the customer a good feeling that it will be resolved quickly.
at least a completed MBO-4 education, you speak good English in addition to Dutch, you are friendly and have good communication skills
As a senior IT helpdesk employee, it is your job to relieve the customer. You do this by answering customer questions and solving their IT problems. You will work in the IoT (Internet of Things) team. And together with your 5 colleagues you solve problems related to this new technology. Many companies' products are connected to the internet, which allows them to offer their services to their customers. And if something goes wrong, for example if the connection is lost, then your customer has a major problem. And then you are there for them with your patience, kindness and good communication skills.
answering the phone or responding to emails and chat analyzing customer questions and trying to solve them keeping an eye on the ticket and keeping the customer informed of the status

More than 200 IT professionals work at KPN's Customer Service Desk Integration department. How nice it is to work with them to provide good service to all business customers. They are ready to support more than 60 large business customers in Maastricht.
a challenging and varied work area, a pleasant working environment, an opportunity to develop and grow further
Watch the video below to take a look at your new employer.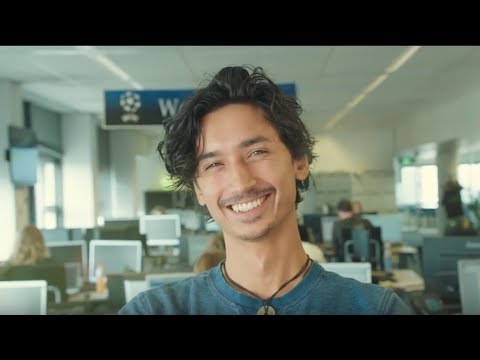 Do you recognize yourself in the above vacancy? Please contact me quickly and who knows, you might soon be working at KPN! Do you not yet fully meet the job requirements, but are you interested in this job? Please contact me for more information about working and learning through our Randstad (vocational) training options.
Maarten Snel
Intermediary
Questions about this vacancy or position? Don't hesitate to ask me.
randstad.it@nl.randstad.com
This job is posted on Randstad.nl. Click here to apply.