Spoiler alert: the free platform yielded more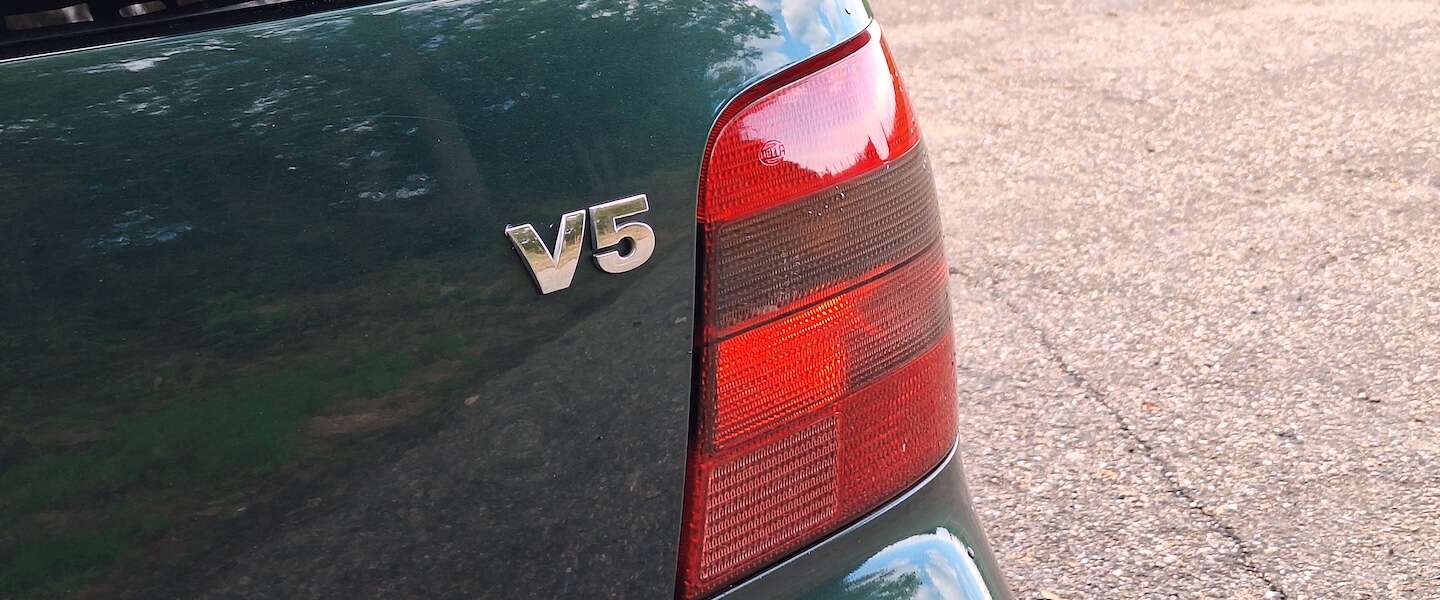 After driving around for about seven years in an almost elderly petrol-guzzling Volkswagen Golf 4 V5 – yes, the one with a 2.3 liter five-cylinder power source – it was really time to look for a new(er) one. Suddenly, a few weeks ago, an opportunity arose to acquire a Golf 5 GT that was eight years younger. So time to sell my V5. For me it was the first time in 20 years that I had to sell a car myself. So no advertisement in the newspaper, but online. But which platform? One of the free options, such as Autoscout (with upselling options), or immediately opt for a paid service, such as Marktplaats?
More chance on Marktplaats, I thought
I decided a week ago to first offer my car on Marktplaats. Somehow I had the idea that I would be more successful there than on another (free) platform, which may offer many more cars, but which also makes it more difficult to stand out.
Well, I took photos, composed the text and off to Marktplaats, where I have had an account for more than 13 years. As a seller, this also has its advantages, because potential buyers then see that you are not a 'one-hit wonder' on Marktplaats. I ended up paying almost 40 euros for the advertisement and some extra eye-catching options. Before that, the advertisement was placed on the 'homepage' of the car category for three days and then as a 'day topper' for another three days. To make it easier for potential buyers to contact me, I also included my telephone number in the advertisement.
In the six days that my advertisement, with extra paid attention, was on Marktplaats, I received a total of six responses to an advertisement that, according to Marktplaats, had been viewed more than 1,500 times (measurement point Thursday evening) and had been saved 24 times. Four responses were from people who were seriously interested in my Golf. In the end, two actually came to take a look, but unfortunately this did not lead to a sale. Not once was telephone contact made during the six days.

Then give Autoscout24 a try
Wednesday evening, when I slowly but surely realized that I will soon have two cars in front of the door. That's why I decided on Thursday morning to try my luck at Autoscout24. So I placed the same advertisement, with ditto text and photos, on that platform as well. I chose the free option, so without extra attention to the homepage or other 'AAA places' within the Autoscout site. I thought, you can always pay. The results of the 40 euros I spent at Marktplaats were not really anything to be happy about, with six responses, zero phone calls and only two viewers.
To my surprise, I received the first response within half an hour via Autoscout's email system. That's fast, I thought. To make a long story short. That morning (yesterday) there were two more responses by email, as well as six telephone calls. And, most importantly, before noon I already had two serious buyers. Everything within a few hours.
In other words, my Golf 4 V5 for which I could not find a buyer through a 'highly paid' advertisement on Marktplaats who really wanted to make a living, was on its way to a new owner within four hours through a free advertisement on Autoscout. I won't be able to see how many times the advertisement was viewed there until later today (Friday), but it was enough to find the right buyer.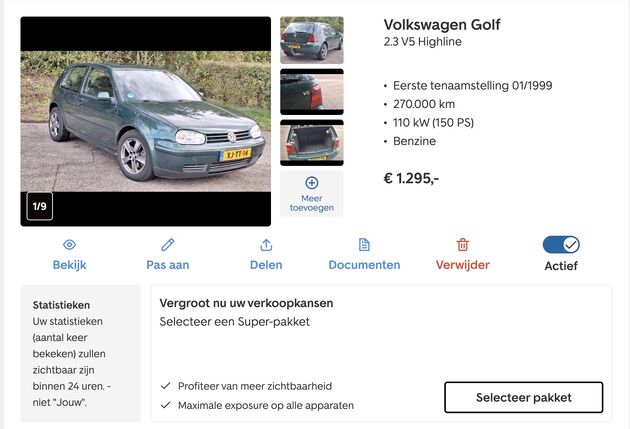 More people with this experience?
Now, as I said before, I am not someone who regularly sells a car, but I now know that in the future I will first opt ​​for a free advertisement on one of the car sales platforms before I start sponsoring Markplaats again.
Obviously this is an N=1 test, but if you, as a sales platform, choose to charge money for placing advertisements, then I think you can expect more from it. I am therefore curious whether more people who have sold a car via Marktplaats, Autoscout and the like recognize this experience.