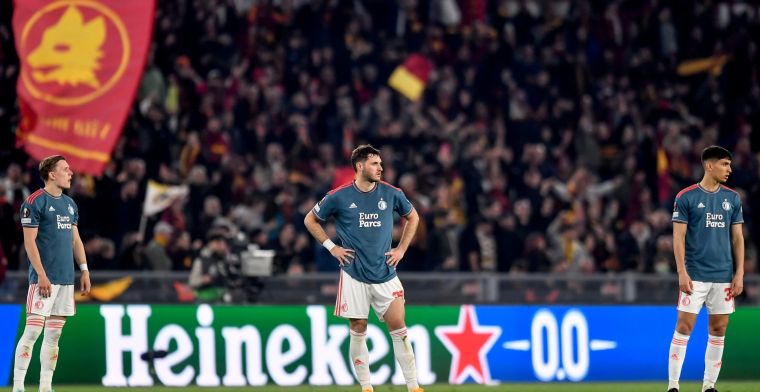 There is a mixed mood in the Dutch morning newspapers, the day after a nerve-racking European evening. Of course, the media pays extensive attention to AZ's historic performance, but Feyenoord's Europa League elimination is also mourned.
'Mourinho calls a halt to Emperor Slot'
'So close and yet so far away', headlines Algemeen Dagblad, the day after Feyenoord's defeat in Rome. The team from Rotterdam were very close to the semi-finals of the Europa League, but due to a late goal and a disastrous extension, things went wrong. 'It became a fight that the players of Feyenoord never have to deal with in their own country. One with all the trimmings.'
'It became survival for Feyenoord. Biting your teeth and not being pushed aside against a club that can bring an Argentinian world champion off the bench to make a difference. That fighting on, around and over the edge was already in the entire game with Arne Slot's team,' concludes the AD, which saw 'a true wear and tear' in extra time. Pellegrini's 4-1 finally closed the door to the Europa League. To the frustration of Gimenez as well, who turned red in the closing seconds.'
'Veni, vidi, vici. I came, I saw, I conquered, said Julius Caesar more than two thousand years ago', De Telegraaf begins his account. 'Arne Slot hoped to repeat it after the most famous man of the Roman Empire in a memorable place. But after ten duels in the Europa League, it is again Jose Mourinho who has stopped the emperor of the Dutch trainers' guild.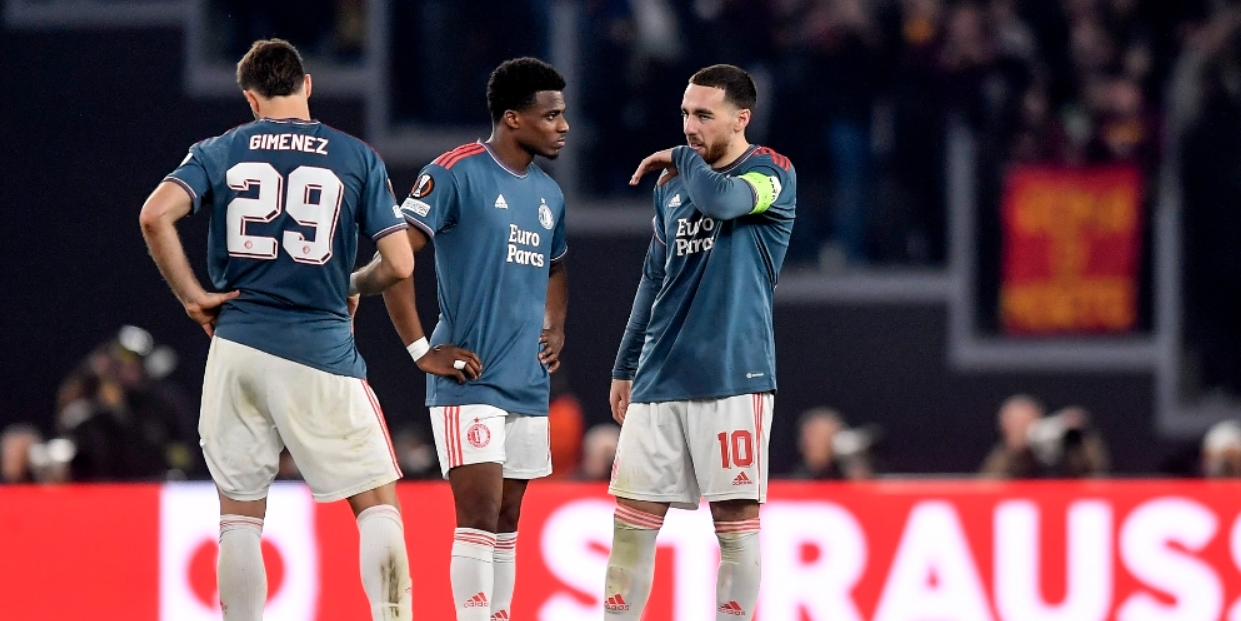 Between the companies, Mourinho was again waving his arms in the air, making a noise and becoming furious if his team conceded a single free kick. It already earned him a warning from Taylor before the break," says the newspaper. 'The result in Rome is a second setback in a short time after the cup elimination by Ajax, but it doesn't take away much from the shine of this season. The Arne Slot era is regarded as wonderful by its own supporters, mainly thanks to the game and the imminent national title.
Trouw sees that Igor Paixão stopped the Stadio Olimpico for a moment with his striking header. 'The individual class of AS Roma was then the deciding factor, so that Mourinho and his company gave his colleague Slot a new European hangover with his Feyenoord.'
'Verbruggen was not involved against AZ himself'
For AZ, the European evening turned out completely differently: the Alkmaarders are in the semi-finals of the Conference League, after a nerve-racking match, extra time and penalty series against RSC Anderlecht. 'AZ was two classes better than the poor Anderlecht, which had virtually nothing to say on the banks of the Kooimeer, where it would eventually suffer shipwreck,' says De Telegraaf. 'On the day before the match, RSCA's Danish coach was still very concerned that his team had been portrayed as poor in the Dutch media. That description completely covered the load of the Brussels club.'
Thanks to a nice and perhaps no longer expected turnaround against Anderlecht, AZ is back in a semi-final of a European tournament for the first time since 2005. 'In Alkmaar, AZ quickly made up for a 2-0 defeat against Anderlecht, but the final blow could not be dealt. Until the penalty shootout, in which AZ keeper Mathew Ryan became the hero and ex-Ajax player Jan Vertonghen one of the weaklings.'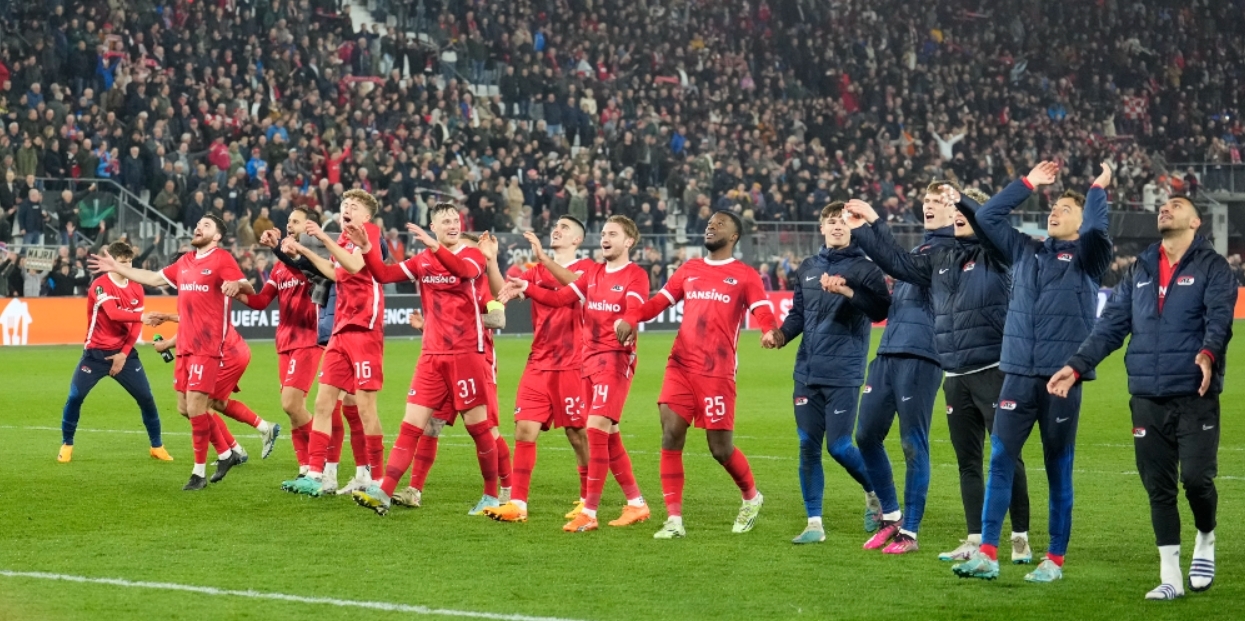 "In advance, AZ had been afraid of the Dutch keeper Bart Verbruggen, who stopped three penalties against Ludogorets earlier in the tournament, but now he was not involved," continues the newspaper, who saw that the Alkmaarders started the match whirling. . 'At that stage, AZ must have undoubtedly thought to itself how it could have lost to the current Belgian number 10 in Brussels last week.'
'AZ could have won unique figures for European quarter finals against Anderlecht on Thursday, which sometimes seemed intoxicated by some strange substance,' writes de Volskrant. 'Did they go dancing, the men from Brussels? What the number 10 of the Belgian league showed in Alkmaar almost defies description.'