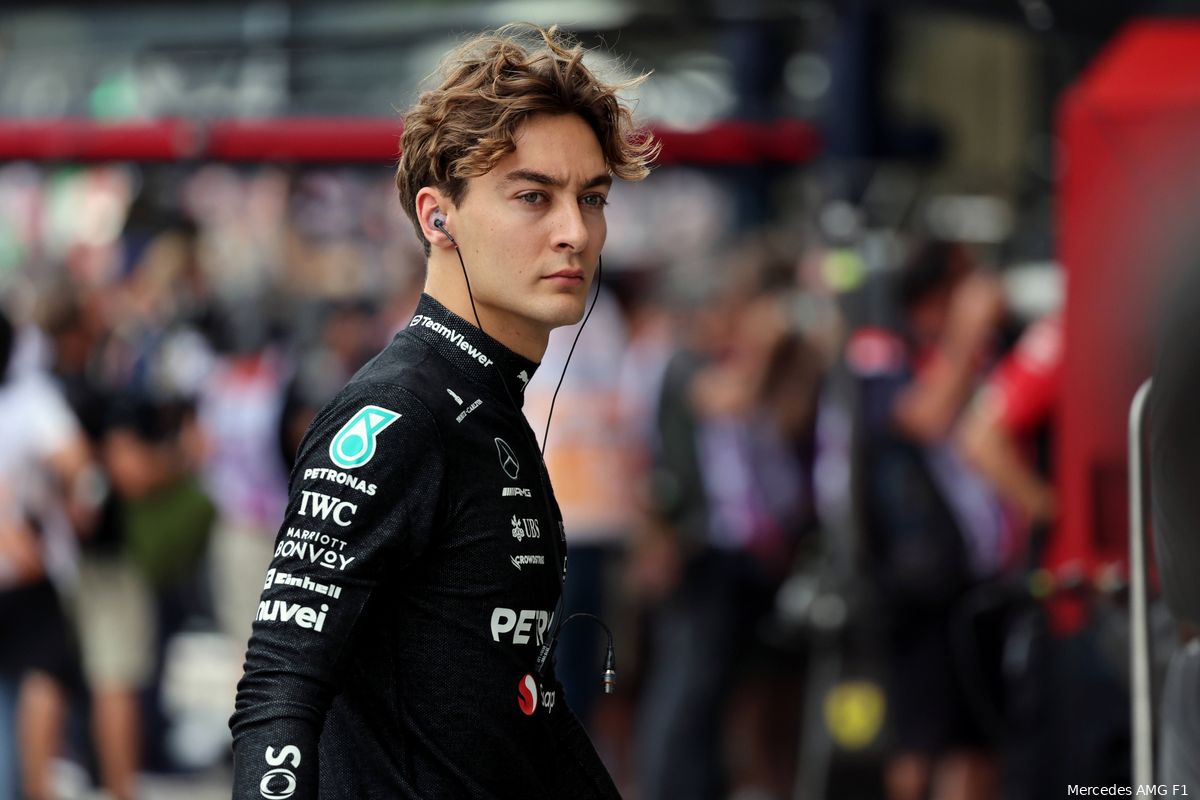 George Russell claims Mercedes has identified the cause of the W14's poor performance in Brazil. According to the single GP winner, the sprint weekend ensured that Mercedes was unable to correct the wrong choice the team made at the start of the weekend. Russell hopes for improvement in Las Vegas.
The Mercedes team will not like to think back to the São Paulo Grand Prix. The German manufacturer entered the weekend at the Autódromo José Carlos Pace with high expectations, but during the sprint race the pace of both Russell and Lewis Hamilton quickly slowed after a strong start. Russell just managed to hold on to P4, but Hamilton even dropped to seventh place. A day later, the seven-time world champion had to settle for P8, while Russell did not reach the finish.
The problems in Brazil came unexpectedly for Mercedes, but Russell states that his team knows what caused the problem. "We have definitely found answers," says the Briton at F1TV. 'There were several reasons for our poor performance. It is also part of a sprint weekend. If you get it right, a successful weekend is possible. But if you don't get it done, you have no way to make it right.'
Due to the parc fermé rules, major changes to the cars are not allowed during the sprint weekend with impunity. "So we were a little bit trapped in our mistake," Russell says. 'It was a grueling weekend. It shows how sensitive everything is, but we are confident that we will not fall into the same trap, especially this weekend."
Las Vegas Expectations
Russell does not expect a repeat of last race weekend in Las Vegas, but the Brit realizes that he is nevertheless on the eve of another challenging weekend. 'I think you should learn as much as possible this weekend in as short a time as possible. The track will become faster and faster. Cars are now driving on the track and they leave oil and dust behind. The track will therefore be dirty, but during the weekend the circuit will become faster and faster. It is currently raining, so that also throws a spanner in the works for everyone. Actually, no one knows how things will turn out this weekend," concludes Russell.