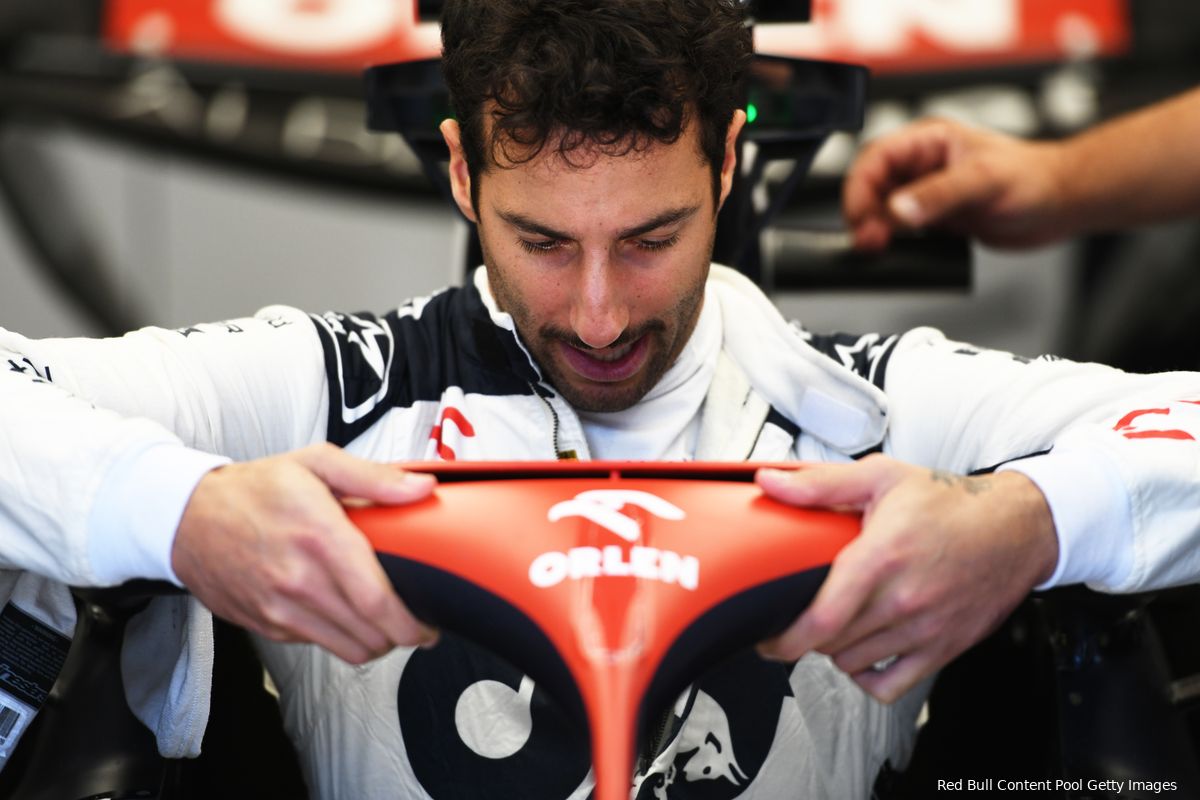 Daniel Ricciardo is not happy with the DRS zones at the Interlagos circuit. The Australian believes that the two zones where you can use the DRS are too close together. This discourages overtaking in Turn 1, as it puts you at a disadvantage for the next DRS zone towards Turn 4.
Ricciardo believes that these DRS zones worked against him during the sprint race in Brazil. "We had the speed for points," he told Motorsport.com. "Every time I overtook Carlos (Sainz, ed.), I gave him DRS," he adds to explain the situation.
Ricciardo finished the sprint race in ninth place, just outside the points. The AlphaTauri driver was in a constant battle with Sainz's Ferrari to get a point. Ricciardo managed to take eighth place from Sainz a few times, but the Spaniard managed to win it back each time. "I overtook him and had the feeling that I had done it, but then had to let him pass with DRS open," says Ricciardo frustrated.
Own mistake
For now, the Australian is mainly reflecting on himself in the hope of doing better during the main race on Sunday. "I'll see if I can strategically pull off better moves during the main race," he acknowledges. During the battle between Sainz and Ricciardo in the sprint race, the AlphaTauri driver also made a mistake, leaving the door open for Oscar Piastri to pass him.
Although Ricciardo managed to win back Piastri's place, he was frustrated by his own mistake. "I was clearly trying to attack Carlos, but I left too much room for Oscar," he said. The Australian admits that mistakes like this show that he has been on the sidelines for too long. "Some things showed my experience, but some things, like leaving room for Oscar on the inside, I'm like, Come on man, don't let that happen."
Despite the inferior result in the sprint race, Ricciardo remains optimistic about the main race on Sunday. "Overtaking was clearly a bit of a weak point for us. "I'll watch the replay to see if I can plan my overtakes better, or maybe we should try to find some more open air and use our pace," he explains critically.