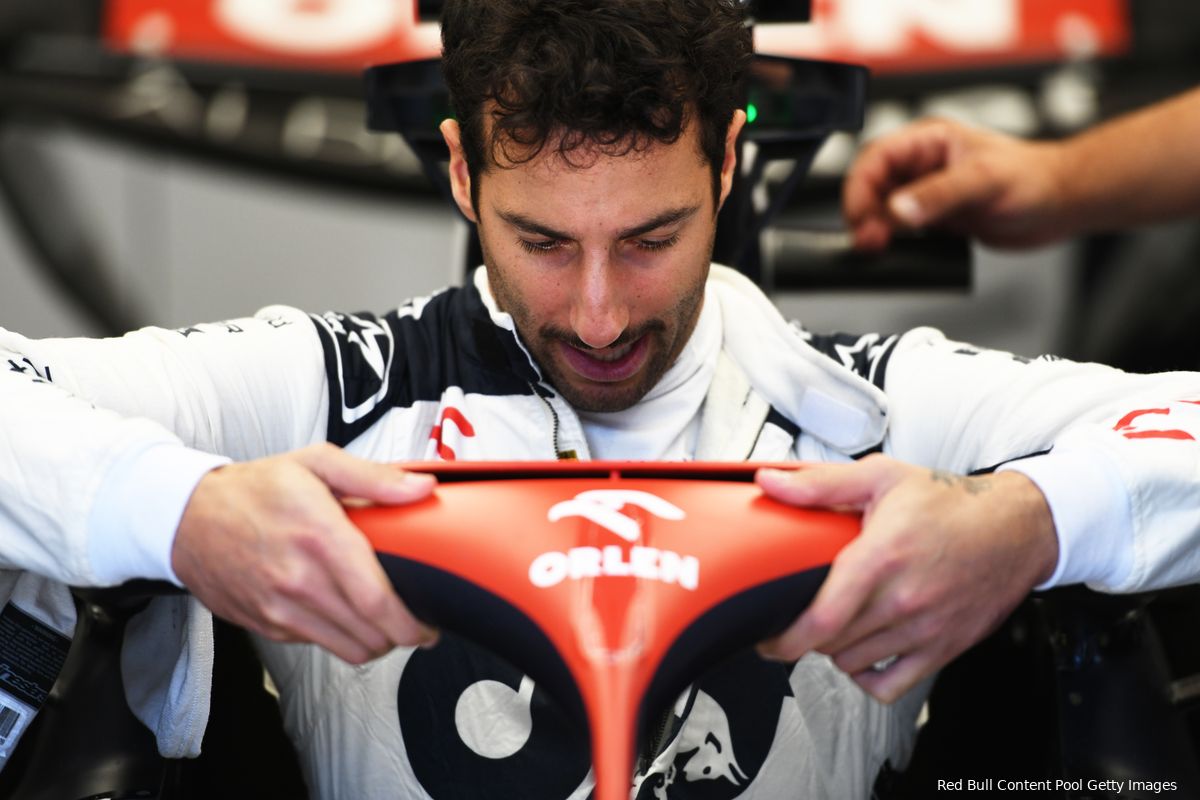 Daniel Ricciardo has opened up in a new interview about what his return to Formula 1 meant to him. The Australian driver replaced Nyck de Vries at AlphaTauri just before the summer break, after having been on the sidelines for six months. Ricciardo wanted to return to his old team, to rekindle his hunger and passion for racing.
"It meant more than it probably seemed," Ricciardo said of joining AlphaTauri after De Vries' dismissal, to Red Bull.com. 'For a lot of people it was something like: Oh, he's going to the team that is last in the constructors, a team he was with 10 years ago, and what does he want to achieve with that? So I can see from the outside that it probably didn't seem like much, but to me it meant a lot because I really wasn't enjoying the driving aspect of the sport that much anymore. And I have always worked on it with great pleasure and excitement.'
According to Ricciardo, the lack of results during his time at McLaren caused a major dent in his self-confidence and caused him to approach his races in the wrong way. The six months on the sidelines actually did the Australian some good, and brought him back to the mindset he wanted to have again.
'I just wanted to get back to my roots, back to pre-F1, like I was climbing my way back up. I wanted to feel that level of hunger and determination and just that raw passion." According to Ricciardo, going back to Red Bull helped with this. "It was a bit nostalgic to go back to the team I had my first full season with, so it brought back a lot of good feelings."
Ricciardo about Drive To Survive effect: 'My personality has become bigger'
Ricciardo's return to the sport, via Red Bull's sister team AlphaTauri, meant the Australian could also race in America again. Ricciardo still loves the country, and, thanks in part to the Netflix series Drive To Survive, that love is mutual. Quite a contrast with Ricciardo's youth, when there was a lot less interest in motorsport. 'I remember that there was probably only one other child at school who watched it (Formula 1, ed.). We talked about it, but no one else really knew what we were talking about." Thanks to Drive To Survive, but also new technological innovations within the sport, Formula 1 has become much more accessible, Ricciardo thinks.
Although the Netflix series has provided more accessibility to F1 sport, there are also disadvantages to the series. For example, Ricciardo believes that his cheerful personality has been exaggerated too much in the hit series. "I think with my personality, and also just having some fun with the sport, it's probably grown a little bit. First and foremost, I see myself as a racing driver, not as an entertainer." The Australian driver also wants to be known for his passion for the sport, and not just for the fun he brings. "It's funny sometimes because people come up to me and say, You were great that season, and I say, Was that race season or Drive to Survive season?"
Verstappen can take his eighteenth win of the season this weekend in Las Vegas. Also betting on F1? Via this link from JACKS you are eligible for 60 euros in free bets! If you play responsibly, you keep it fun. What does gambling cost you? Stop on time, 18+