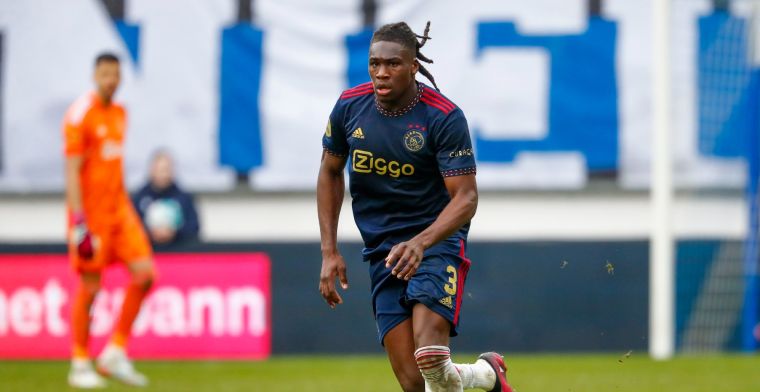 Striking news: Ajax has rejected a bid of 23 million euros for Calvin Bassey. Mike Verweij, club watcher for De Telegraaf, reveals this in the Kick-Off football podcast.
There is a lot going on in Amsterdam this summer. "Sven Mislintat wants to go through the selection with a decent broom," says Verweij in the podcast. The technical director would have indicated internally that three to five current Ajax players are good enough for next season's base. "Depending on whether Kudus, Timber and Álvarez stay, but there will be a lot of sweeping."
Verweij makes a bridge to last winter's technical leadership, the predecessors of Mislintat. "To my amazement I heard yesterday that a bid of 23 million euros has been received for Calvin Bassey. From the Premier League," said the club watcher, who does not know which club it is. "Some people within Ajax thought that he could one day be sold for forty million euros."
Ajax would have rejected the offer for the defender. The team from Amsterdam also took over Bassey from Rangers FC for 23 million euros last summer. The multi-deployable defender has not yet succeeded in convincing Ajax.
Up to 100x your investment with two goals in the cup final!