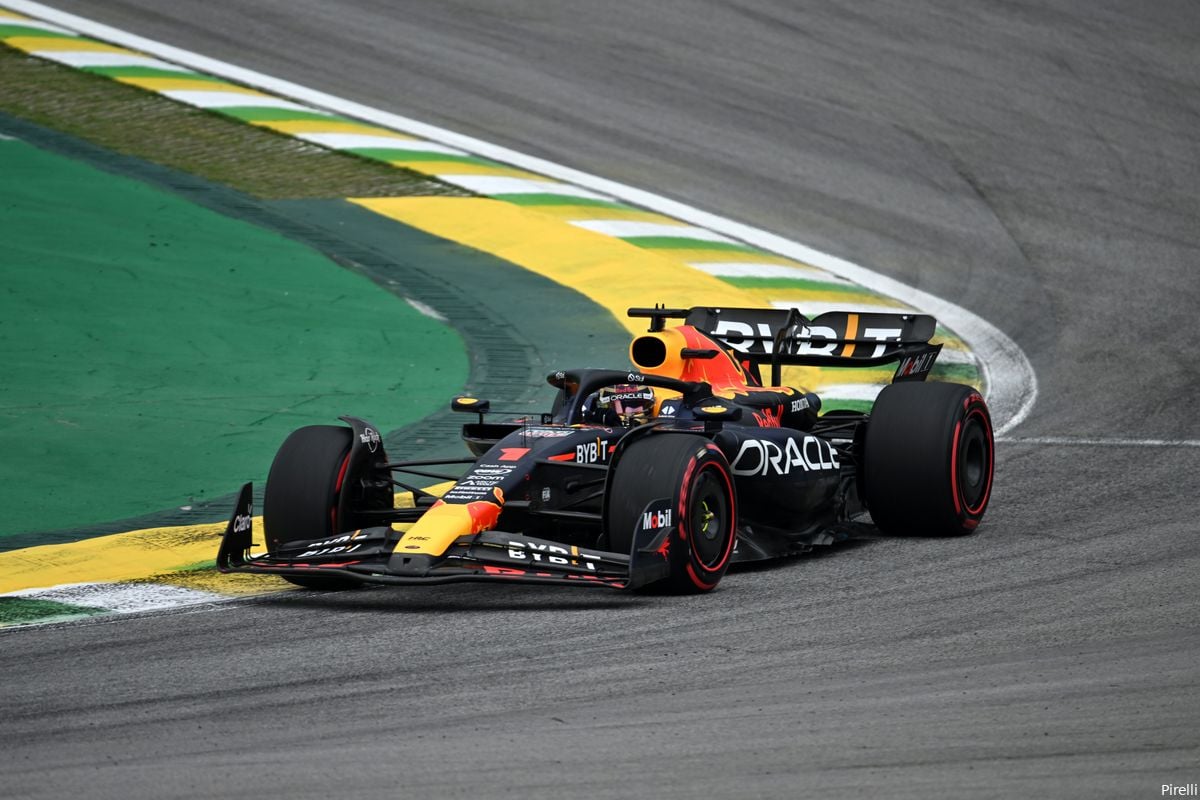 Paul Monaghan believes that Red Bull Racing must continue to work hard to have an advantage over the competition next year. The Austrian racing team may have been dominant this season, but that gives no guarantees for the coming season. Red Bull's chief engineer is of course not going to throw away the current concept of the RB19, but he does state that improvements are needed.
Red Bull has been working on next season's car for a very long time. The Austrian racing team already has both titles after a dominant season by Max Verstappen in particular. The Dutch driver currently has enough points to call himself constructors' champion. Red Bull celebrated its success in the constructors' championship in Japan, while Verstappen won the title himself two weeks later in Qatar. At the same time, other teams seem to be getting closer.
McLaren in particular made a very big step this season. Mercedes also seemed to be positive about the car after the United States Grand Prix, although the team had another bad weekend at Interlagos. Yet Red Bull must improve. "It would be strange to just throw this concept away, but at the same time we have to make progress," Monaghan admitted to Motorsport.com. 'It would be wrong not to look for improvements, because our opponents are getting closer. If they take a step, we have to take a bigger step."
Horner: 'It will be more exciting'
Team boss Christian Horner has also spoken out on several occasions about convergence in Formula 1. The Briton is convinced that Red Bull will not have such a dominant year again next season. 'It will be more exciting and that will certainly challenge us more. We have a great car and a solid foundation with the RB19. At the same time, enormous leaps in further development are no longer possible, because you have already reached the top of the development curve.'
Text continues below the image.
Red Bull wants to maintain an advantage through evolution
Horner therefore seems to indicate that Red Bull can only find small improvements for 2024. Other teams seem to have to take more radical steps to keep up with the Austrian racing team. In the past year, several racing stables have chosen to adopt the concept of the RB19. This resulted in a giant step for McLaren, while other teams are still lagging behind. However, these racing stables do have an advantage over Red Bull.
After all, the constructors' champion once again has relatively less time in the wind tunnel. Yet the question remains whether this advantage outweighs the solid foundation that Red Bull currently has with the RB19. The RB20 will therefore be nothing more than an evolution of the current car. "We can transfer many of the experiences and benefits of the current car before 2024. Next year in Bahrain we will see if we have done well enough," Monaghan concludes.