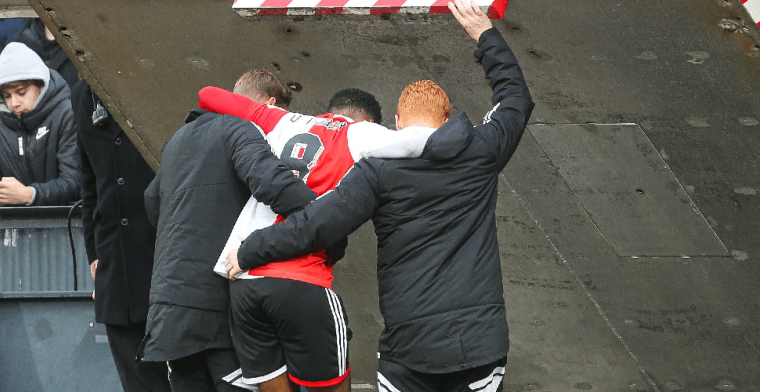 Quinten Timber sustained his knee injury because a fellow player fell on it during training. In the talk show FC Rijnmond, concerns are expressed about the absence of the young midfielder.
"He sustained his knee injury during Feyenoord's training," says the table at FC Rijnmond. "A fellow player fell on his knee there, causing him a serious injury." Former Sparta player Thomas Verhaar thinks Timber's absence will have a major impact on Feyenoord. "That is a loss, yes. If he is the best version of himself, he can be a very valuable player for Feyenoord. The club will really miss him."
Verhaar also broke down about the fitness issue of Gernot Trauner. If he becomes fit again, a lot will have to be shifted in the Rotterdam defense. "If Trauner returns, Geertruida has to go to right back and Pedersen to the bench. He is a decent player and he has been important against AZ. He is only less on the ball than Geertruida, but Pedersen does have the lungs of a horse."
PSV and Twente score: up to 100x your investment at Jack's!