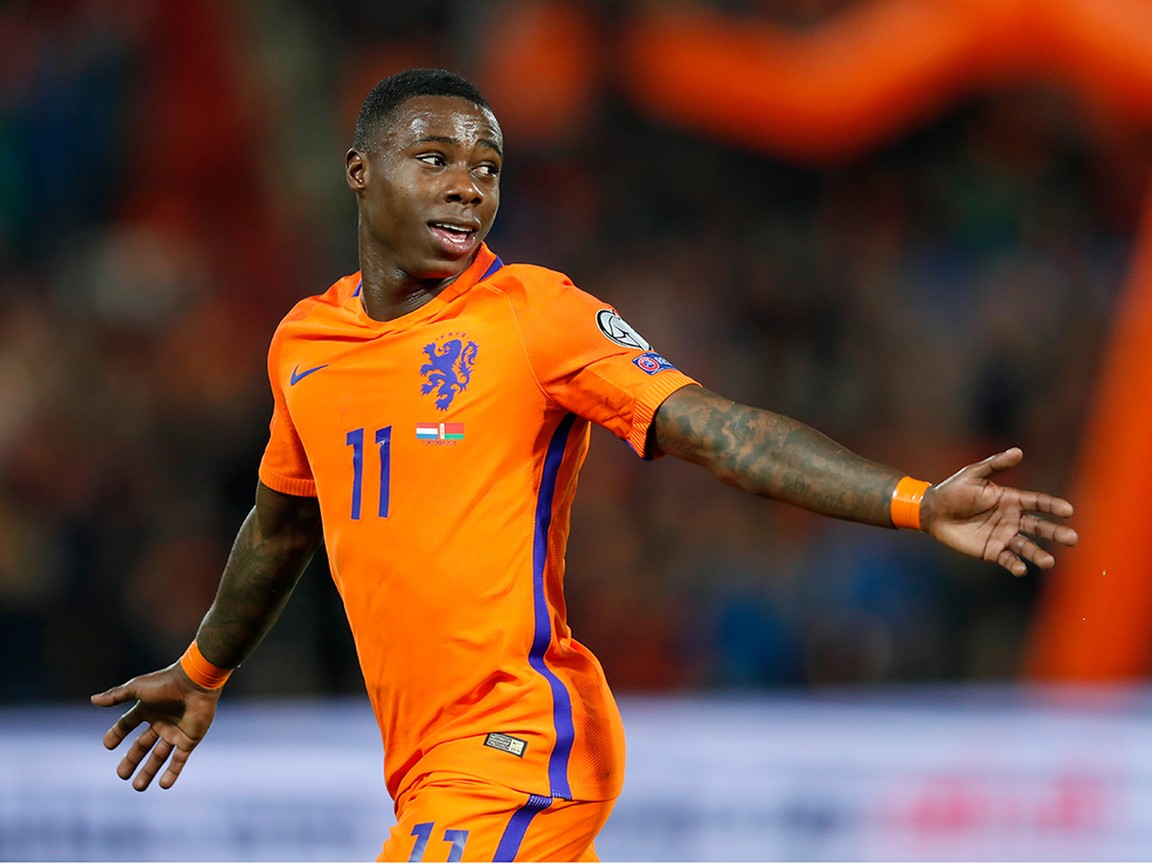 This week it was announced that Quincy Promes' case will be reopened. On Friday morning it was explained why in the Amsterdam court.
During the criminal case two weeks ago, extensive quotes were made from tapped telephone conversations, in which 31-year-old Quincy Promes, among others, talks about the stabbing with his father and brother. However, the taps were obtained in a drug trafficking investigation.
It is not clear to the lawyers of Promes exactly what the reason for these taps is, and therefore also not whether the conversations may be used in this case. They therefore asked for the reopening of the investigation two weeks ago. "The court is now going along with that and granting the request," the judge said.
The Public Prosecution Service has now been asked to add the underlying documents of the taps to the file within two weeks at the latest, so that it can be assessed whether they have been obtained lawfully and can therefore also serve as evidence in this case. After that, a new date will be set for a next substantive hearing about the stabbing.
It is still possible that the Public Prosecution Service does not want to disclose the documents, because this could damage the drug trafficking case. If that happens, then we have to look again at what should be done with the taps.
Professional football player Promes was again not present in court. He currently plays football at the Russian club Spartak Moscow and fears being arrested if he comes to the Netherlands, because the Public Prosecution Service also wants to hear him in a case about drug trafficking. An arrest could cost him his contract.
Two weeks ago, a prison sentence of two years was demanded against Promes. On the night of 24 to 25 July 2020, he allegedly stabbed his cousin Esajas in the knee with a knife at a family party in Abcoude. He was seriously injured and, according to his lawyer, suffered from post-traumatic stress disorder.
Promes is said to have stabbed his cousin because his cousin allegedly stole a necklace worth 3000 euros from an aunt in 2016. Also, the cousin is said to have ripped a chain off someone's neck at the party. The family quarrel about this escalated that evening in Abcoude.
The Public Prosecution Service suspects Promes of aggravated assault. "He was in a ferocious state and stabbed with great force," the prosecutor said two weeks ago. "Others had to jump in to prevent worse. The public prosecutor blames Promes for saying that he thinks his nephew has 'got what he deserved'. He should have taken his responsibility because as a professional footballer he fulfills an exemplary role."
Attempted murder or attempted manslaughter was not considered proven. During and after the stabbing, Promes would have shouted that he wanted to kill his cousin, but his actions would not have shown that he would actually do so. According to the public prosecutor, he also did not take the significant risk that his cousin would die because he stabbed him in the leg.