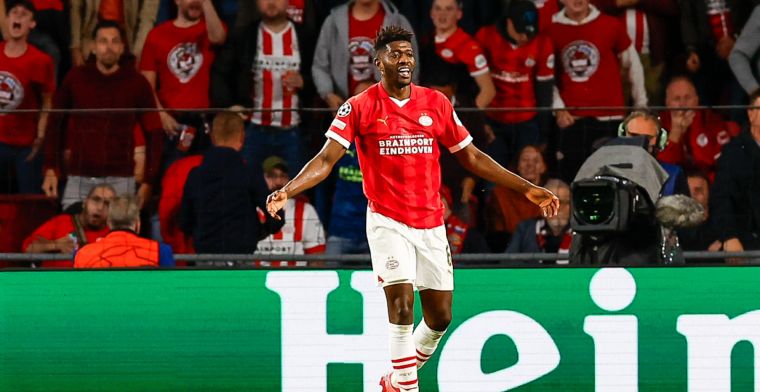 An unprecedented plot twist in Eindhoven: in addition to Johan Bakayoko, Ibrahim Sangaré also seems to stay with PSV. 'Barring a miracle', the Ivorian midfielder enters the Champions League with PSV, Eindhovens Dagblad reports.
In Eindhoven, the question was all summer when Sangaré would leave. Thursday evening, August 31, the answer is given: Sangaré is not going to leave. The 25-year-old midfielder is in the concrete interest of Nottingham Forest, but has decided to stay with PSV.
Sangaré is still in the Netherlands and will be on the training field at PSV on Friday, it sounds. Just like Sangaré, Johan Bakayoko will also remain in Eindhoven, according to Belgian rumors. There is a good chance that both players took the plunge after Wednesday night, when PSV reached the group stage of the Champions League at the expense of Rangers FC.
At PSV, Sangaré is still fixed until the summer of 2027. The Ivorian was taken over three years ago from Toulouse, which collected seven million euros. Sangaré has already played 140 official matches for PSV.
Sangaré will also stay with PSV, barring a miracle on the final day. He is just in the Netherlands now and will train at PSV tomorrow.

— Rick Elfrink (@RikElfrink) August 31, 2023