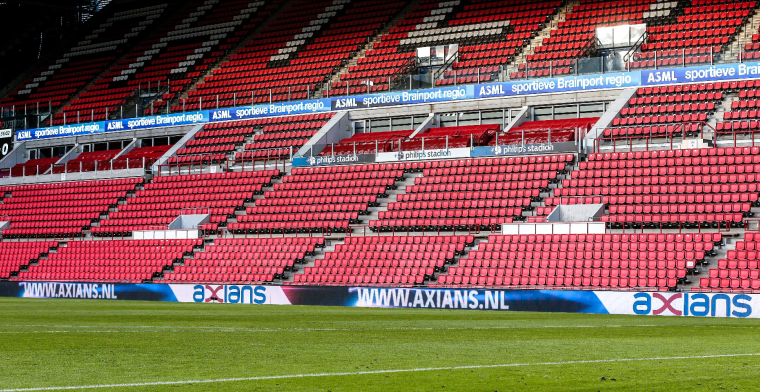 PSV has decided to immediately halve the capacity of the branch. The people of Eindhoven have investigated the safety of the stadium.
The reason to investigate the stadium was an incident in the Goffert stadium. In October 2021, part of the away section collapsed against Vitesse during the Gelderse Derby. Construction measurements in the Philips Stadium have shown that the extension can potentially be damaged.
"That is why we are going to make extra adjustments in the branch, because we naturally want to exclude everything," says Sjors van den Boogaart, director of the Philips Stadium, on the club site. 'We immediately opt for a temporary solution in the form of a capacity limitation, reinforcement and in the meantime continue to work on a permanent solution. Sevilla will come to Eindhoven on Thursday with a limited number of fans, which will not cause a problem, since it fits within the adjusted capacity. Unfortunately, we cannot accommodate all guests from Enschede for the match against FC Twente.'
PSV has decided to immediately halve the capacity of the branch.

That is the outcome of a study into the construction of the visitor segment that is situated in the northwest corner of the Philips Stadium.

— PSV (@PSV) February 21, 2023
PSV scores against Sevilla: up to 100x your investment at Jack's!