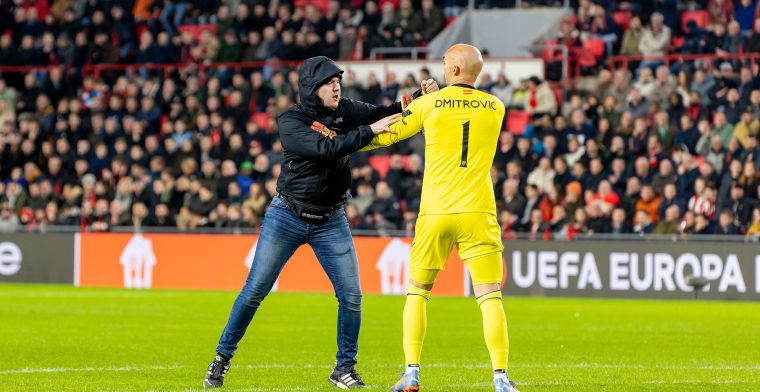 The parents of the PSV supporter who attacked Sevilla goalkeeper Marko Dmitrovic on Thursday evening are harassed with 'nasty messages'. Their lawyer, who is not pleased with the performance of Marcel Brands, reports this to De Limburger.
The twenty-year-old man from Roermond appeared on the field during the final phase of PSV – Sevilla, after which he sold Dmitrovic a blow. The incident quickly spread around the world, as the man's parents also saw. "I am in contact with his parents and without going into too much detail: these are very nasty messages.
Saris is referring to a press statement from Brands, who said he found the incident worse than the elimination and called for a lifelong stadium ban. "Come on. You don't even know all the facts and circumstances. This gentleman is not a judge, in my opinion. It is a bad development that everything is only thrown into the air from a certain point of view. A lot of nuance is now disappearing."
The PSV supporter has now been questioned. Saris cannot say anything about its contents. "But as it applies to any suspect, we have to take into account that all kinds of things can be involved that influence certain behavior. It is up to the judge to decide on this." That will happen on March 8 in Den Bosch.
PSV and FC Twente score: up to 100x your investment at Jack's!