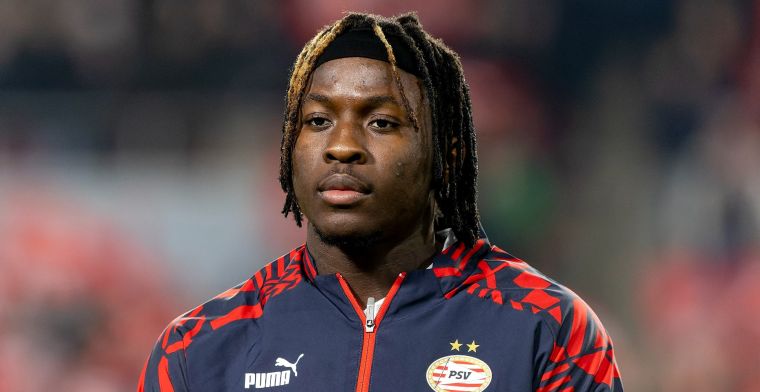 Johan Bakayoko has signed a new contract with PSV, the club confirmed on Monday evening. Bakayoko extends for one year, which means that he will be fixed until mid-2026. That is good news for PSV, as Bakayoko is well positioned in the market.
The details of the new Bakayoko contract are not yet known, according to the Eindhovens Dagblad. According to the regional newspaper, the Belgian is in any case making considerable progress. He would also look good at other clubs. Speaking to the club channels, Bakayoko says he is very happy with his extension. "This shows that the club has confidence in me. I am very proud."
Last winter, Paris Saint-Germain was still concrete for the Belgian talent, but PSV left an offer of a total of fifteen million euros. The people of Eindhoven now confirm that PSG has inquired about Bakayoko, but that the attacker is not going anywhere for the time being. "I want to be champion here," he says firmly.
General manager Marcel Brands is also happy with the deal. "We would like to further develop this young player, with a lot of international potential, for the club." Bakayoko is experiencing his breakthrough at PSV this season, after he impressed the reserves last season. The youth international is not always convincing, but last weekend he was of crucial value with two assists against FC Twente.
He's ours until 2026! 🕺

— PSV (@PSV) February 27, 2023