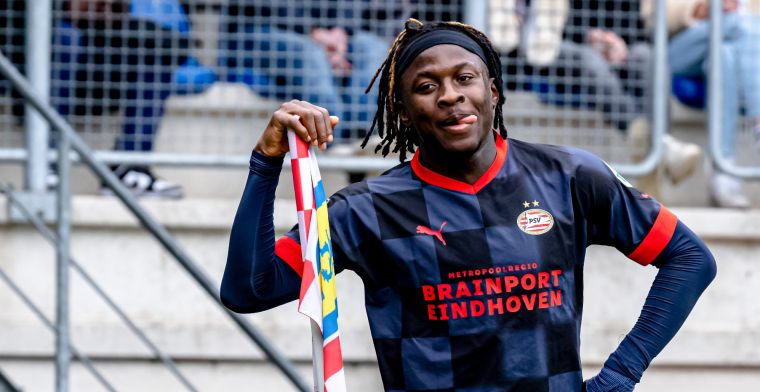 Marcel Brands, general manager at PSV, is happy that he was able to keep Johan Bakayoko out of the hands of Paris Saint-Germain. The nineteen-year-old winger was in the explicit interest of the Parisians last January.
Just before the market closed, PSG became concrete for Bakayoko. The French champion reportedly wanted to transfer fifteen million euros to Eindhoven, but Brands denies this. "We couldn't get fifteen million euros for Bakayoko, but we could get ten," says Brands in the BNR program The Friday Move.
The director decided not to let the Belgian go and still supports that choice. "This not only fits our vision because he is still developing, but also because he is only nineteen years old, has had one great year in the Kitchen Champion Division and is now developing in the first team."
"It was not the time," Brands emphasizes. "It was a bit difficult for him. It's not just a club, it's Paris Saint-Germain. But, we have now extended his contract and I think this is a good thing." Bakayoko recently signed an improved contract with PSV and is fixed in Eindhoven until mid-2026.
UniBoost: 50(!) times your bet with Feyenoord's victory over Volendam!