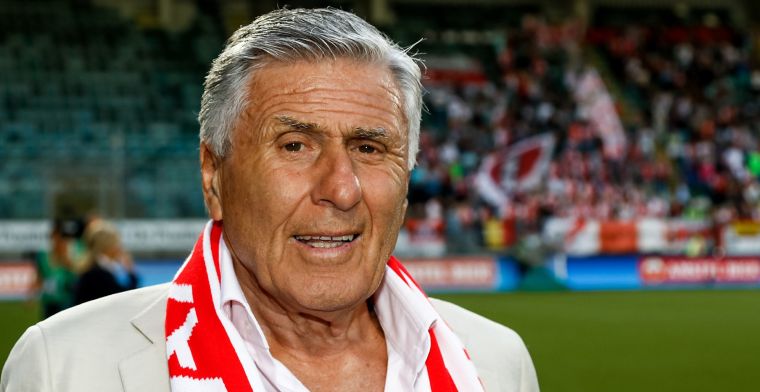 Several Ajax prominents, including Sjaak Swart, Keje Molenaar, David Endt, Salo Muller and Lex Hes, revolt. This is reported by De Telegraaf. They want the members of the supervisory board to receive a lower remuneration than the amounts that are now being mentioned, while they also argue for more Ajax DNA in the organization.
In a letter to the board of directors, the Ajax prominents submit two proposals to be voted on during the upcoming General Members' Meeting. They point to the fact that the number of former Ajax players in the organization has fallen from nineteen to six in the last thirteen years.
'The first part of our proposal therefore boils down to the board ensuring that the vacant positions (those of Ruud Haarms and Mike Harman, ed.) will be filled by at least two people with a clear football background gained at Ajax, who, moreover, have a specific task and are prepared to embrace and guard the ideas including the Ajax football standards and principles as defined by Johan Cruijff and Piet Keizer.'
The remunerations of 35 and 50 thousand euros that some supervisory directors hope to receive are also a thorn in the side of the prominent people. "However, we understand that compensation may be appropriate at this time. In our opinion, there should be a substantially lower fixed remuneration for the supervisory board (in line with the average according to the Dutch Association of Supervisory Directors and Directors for companies of the same size as Ajax, ie 15 thousand euros).'
'This fixed fee can then be supplemented with extra fees for good performance.' According to De Telegraaf, there is now a 'real chance that the supervisory directors will have to make do with a lower remuneration or even without remuneration.'
Deposit & claim up to 5x €10 Free Bets on JACKS.NL!