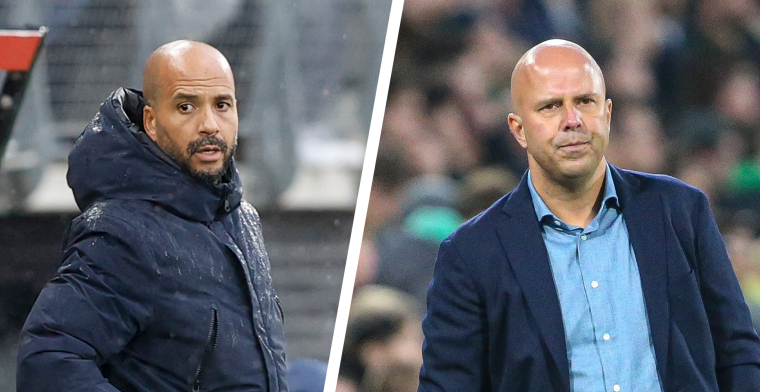 Feyenoord and AZ will cross swords in De Kuip on Saturday evening. The stake is the lead in the Eredivisie. VoetbalPrimeur puts the intended basic teams of numbers one and two against the yardstick in a player battle.
Timon Wellenreuther – Mathew Ryan: 1-1
Wellenreuther suddenly had to stand there due to Justin Bijlow's wrist fracture and his first performances against PSV and NEC did not bode well. He recovered somewhat against Heerenveen. Ryan in turn turns out to be no reinforcements for AZ yet, so that the first battle results in a draw.
Marcus Pedersen – Yukinari Sugawara: 2-2
Especially in the final phase, Pedersen sometimes misses the overview, but he often ensures the overlap on the right, which Feyenoord benefits from. Sugawara needed a long run-up at AZ, but is having a strong fourth year with three goals and six assists in the Eredivisie so far. The second battle also starts at the same time.
Lutsharel Geertruida – Wouter Goes: 3-2
Goes holds up well at AZ, which unexpectedly had to call on the eighteen-year-old due to the injury problems in the back. Goes shows courage on the ball and is defensively solid. However, the battle with Geertruida is an unfair one. The latter replaces Gernot Trauner with verve and is working on a strong series.
David Hancko – Pantelis Hatzidiakos: 4-2
What Hancko shows in his first season at Feyenoord is very clever. The Slovak can rarely be caught making a mistake and is already indispensable in De Kuip. He convincingly wins this battle against Hatzidiakos, who may have silenced the criticism of his own supporters, but simply cannot match Hancko.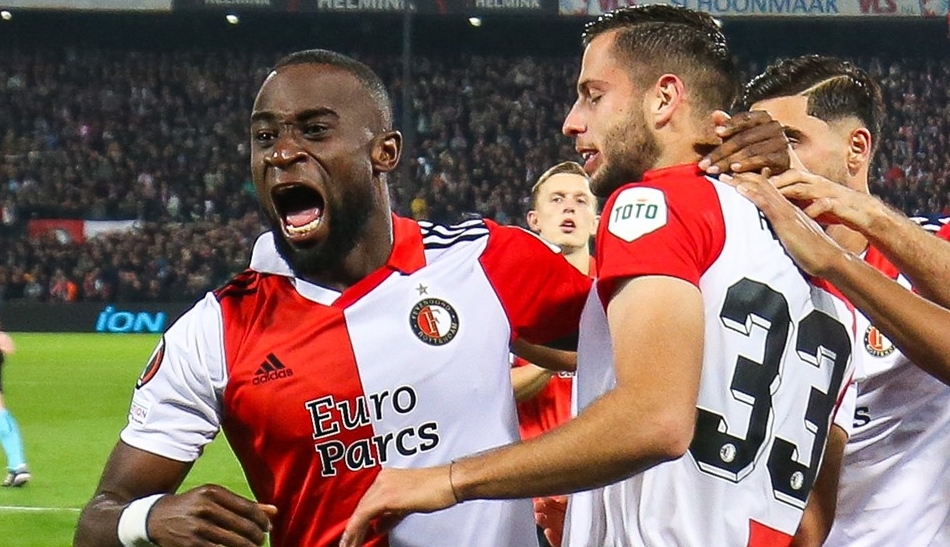 Quilindschy Hartman – Milos Kerkez: 5-3
Feyenoord brought in two left backs in the summer, but a youth product followed in Tyrell Malacia's footsteps. Calf biter Hartman takes giant steps and that narrowly gives him a point in this battle with Milos Kerkez. The Hungarian impresses at AZ, where he is an added value, especially in possession of the ball, but can sometimes be beaten defensively.
Quinten Timber – Tijjani Reijnders: 5-4
Timber and Reijnders can be compared quite well. They are all-rounders, who are strong in passing and also know how to conquer the necessary balls. However, Timber is used in various roles at Feyenoord and has only just returned from an injury. Reijnders, on the other hand, is working on a stable season at AZ. The point therefore goes to the Alkmaarders.
Mats Wieffer – Jordy Clasie: 5-5
With Wieffer, the successor to Fredrik Aursnes was found after all. With his calm on the ball and ball conquests, an important puzzle piece has been laid by Slot. However, Clasie is also of enormous importance to his team. With his fierce pressure moves and his insight, the captain is a pillar for AZ. His experience in top duels is just the deciding factor.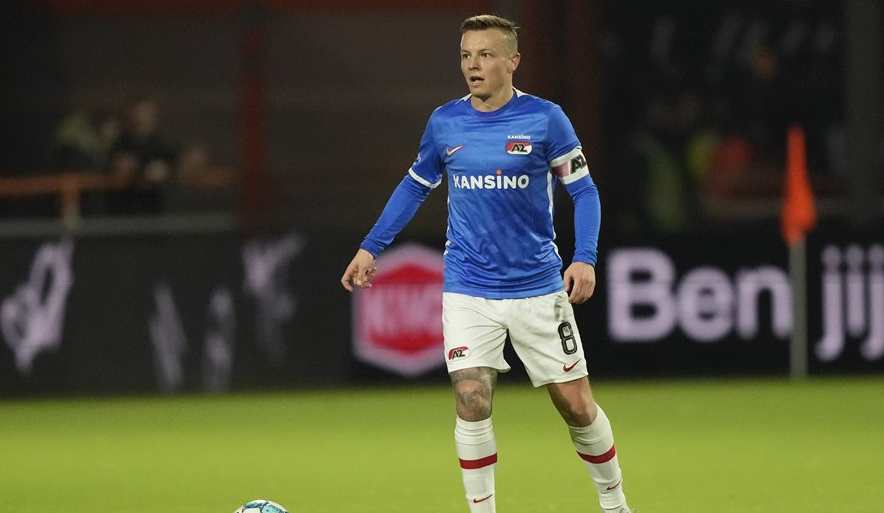 Javairo Dilrosun – Sven Mijnans: 6-6
Mijnans has adapted very quickly at AZ, where he immediately grabbed his chance due to the injury of Dani de Wit. The question now is how he will do in his first topper. Dilrosun is running a little longer in that regard, but he seems forced to play as number ten. It is therefore difficult to choose: a draw.
Alireza Jahanbakhsh – Jens Odgaard: 6-7
Jahanbakhsh maintains a love-hate relationship with the Feyenoord fans. He was the big man against PSV with two goals (2-2), Slot knows what he has in him, but just as often the Iranian looks a bit unhappy. At AZ, Odgaard is sometimes in the shadow of Karlsson and Pavlidis, but the Danish taste maker has already scored eight times and provided three assists. He gives AZ the lead for the first time.
Santiago Gimenez v Vangelis Pavlidis: 6-8
Gimenez finally seems to have won Danilo's competition at Feyenoord. The Mexican goal getter is getting better and better. However, Pavlidis currently has an advantage. The Greek is very complete for a number nine – he scores with left, right and head – and contributes more to his team's game.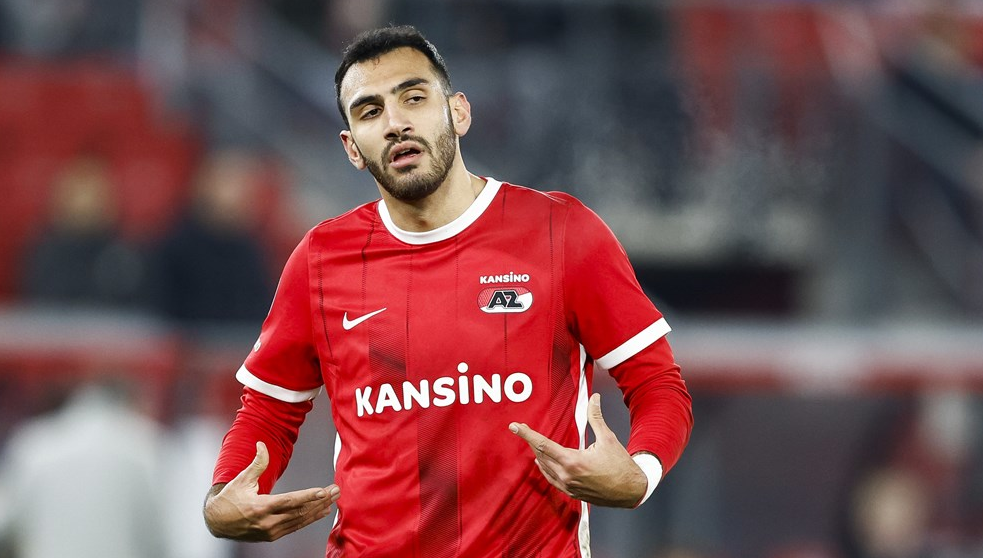 Oussama Idrissi – Jesper Karlsson: 6-9
At Feyenoord, things keep changing on the wings. Idrissi was preferred in the last duels and the Moroccan left winger also shows improvement. Karlsson is not directly working on his best season, but the Swede is undisputed and has proven to be able to make a difference. He takes the last point for the Alkmaarders.
Conclusion
It promises to be a very exciting Eredivisie topper, in which the interests are high. Feyenoord defends the leading position and can rely in particular on a strong block in the center of the back. At the same time, Orkun Kökcü's absence makes itself felt. AZ wins the battle in midfield and mainly dominates in attack. However, Arne Slot has often used this ax and will undoubtedly make it difficult for colleague Pascal Jansen.