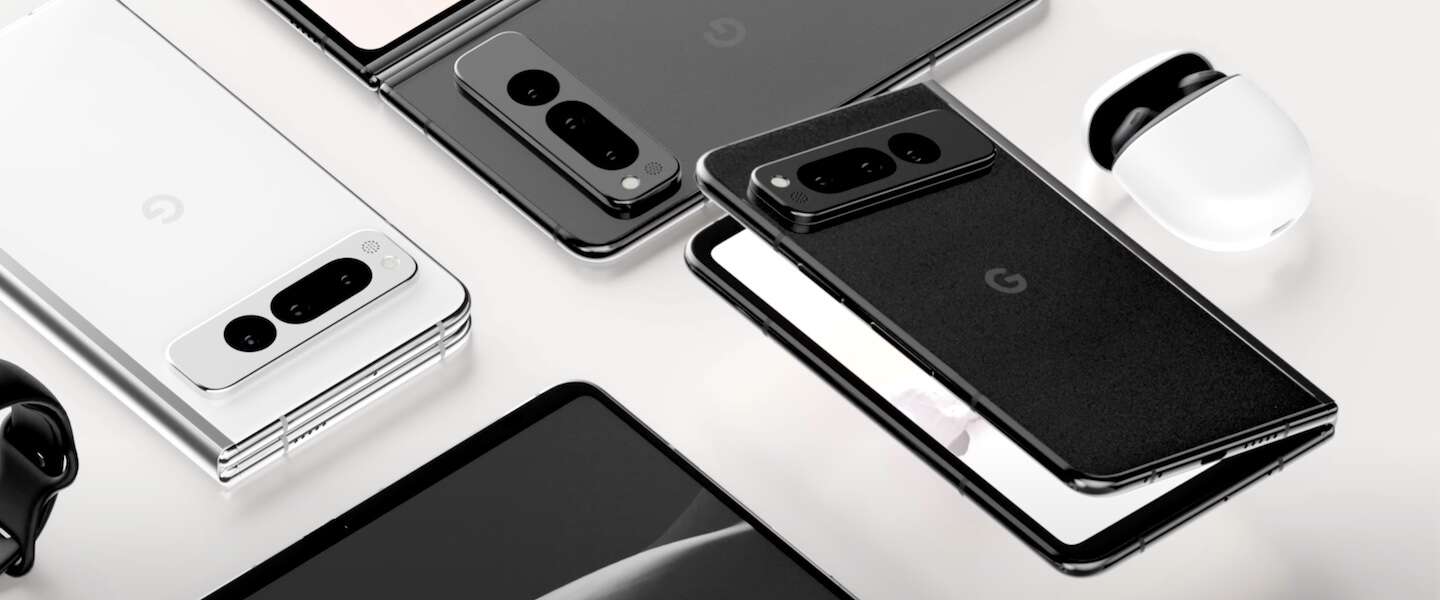 In a few weeks, in May, Google will unveil another new generation of Pixel devices at its I/O conference in May. Of course the rumor mills are running at full speed the closer we get to the 'moment suprême'. This meant that a lot of specs and information from two Pixel devices surfaced this weekend: the new Fold, a foldable smartphone, and a new Tablet.
Pixel Fold
One of the better-known experts and notorious 'leak sources', Jon Prosser, has often succeeded in lifting the veil on new smartphones and other mobile gadgets. Sometimes long before the manufacturer itself intended to do so. Well, he published an almost seven-minute video this weekend in which he starts by saying that he can now literally reveal all the specs and information of the Google Pixel Fold.
In addition to the vertical folding format, with a 7.6-inch screen when unfolded, the device also has a 5.8-inch screen on the outside, 12GB of RAM and a Tensor G2 processor. At the rear is a triple camera setup of 48 megapixels (primary) plus two 10.8 (?) megapixel sensors for ultra wide and telephoto photography. For the enthusiasts below the entire video of Prosser Front Page Tech.
Pixel Tablet
A few days before the above information about the foldable Pixel smartphone appeared online, another one source to announce that we can also expect the new Pixel Tablet in May, during Google I/O. A device that Google has already talked about several times, so this rumor does not come as a surprise.
Like the Pixel Fold, the Tablet is also powered by a Tensor G2 processor, but with slightly less RAM; 8GB. If we are to believe the rumors, the Pixel Tablet will be on the online shelves before the summer. The tablet will of course still be equipped with Android 13 as standard, simply because Android 14 is not yet available. As mentioned, Google has often released something about the Pixel Tablet, as you can also see in the video below from a few months ago.
To what extent are the above rumors close to the truth? We won't know that until May at the earliest, but I think the chance that we will see a foldable Pixel smartphone and a new tablet this year is greater than 70 percent.