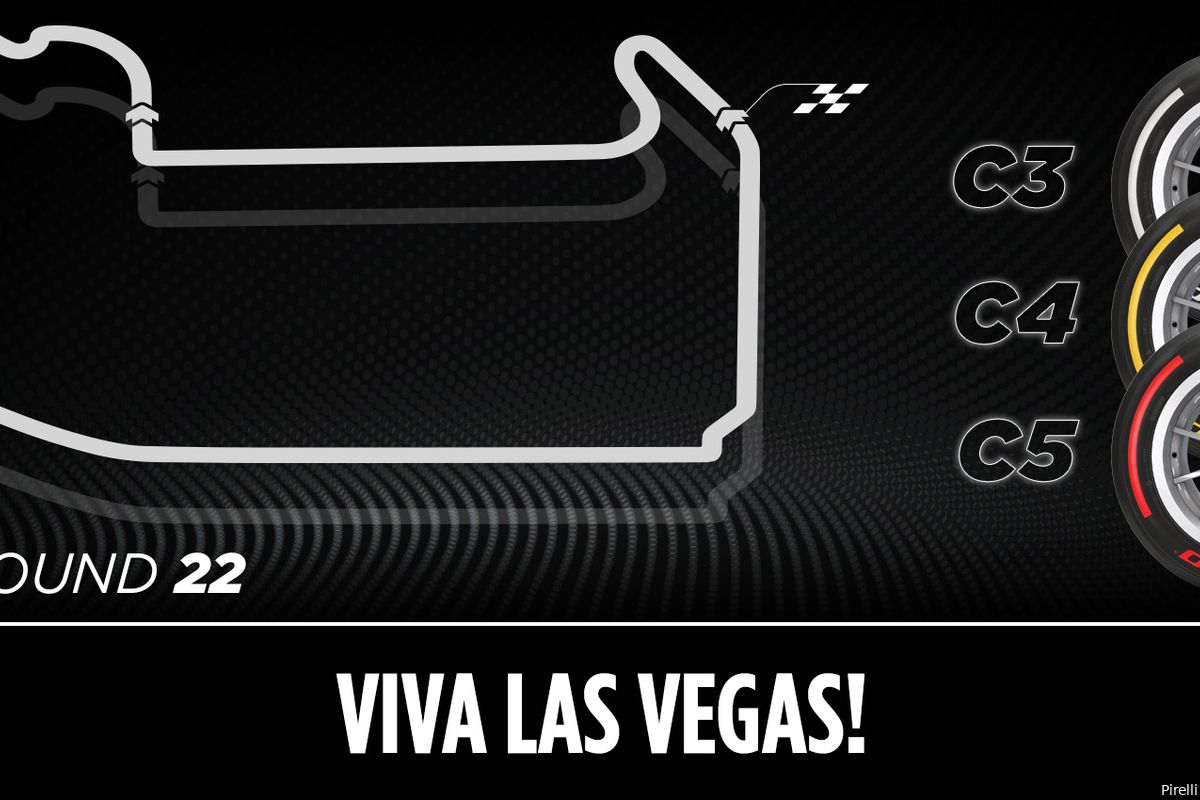 Pirelli CEO Mario Isola indicates that the Formula 1 tire supplier faces a technical challenge at the Grand Prix of Las Vegas with the cold temperatures, and decides to bring the softest compounds. Isola expects the teams to set up the cars like Baku or Monza and that a high top speed will be particularly important for the long straights, which make it difficult to warm up the tires during qualifying.
This weekend, Formula 1 will return to Las Vegas for the first time in many years. Everything has been thought of, except the temperatures. It gets very cold at night, and presents a challenge for both the teams and the tire supplier Pirelli. "Particularly because we are going to this race without any real references, apart from simulation," Isola begins in a Pirelli press release. "No one has ever actually driven the 6.12 kilometer long Las Vegas Strip circuit, with three straights and seventeen corners," the Italian continues. This makes Las Vegas the second longest circuit on the calendar, only Spa-Francorchamps is longer, with a length of seven kilometers.
'The road surface will be a mix of the usual street asphalt, especially on the Strip proper, as well as other areas fully paved for the occasion; which adds another unknown element. There will be no support races and the track will be reopened to normal traffic for large parts of the day, meaning the surface will not 'rubberize' as usual and provide improved grip," Isola said. 'We expect the cars to have relatively low levels of downforce, comparable to Baku or even Monza: achieving a high top speed will be essential to be competitive.'
Text continues below the photo.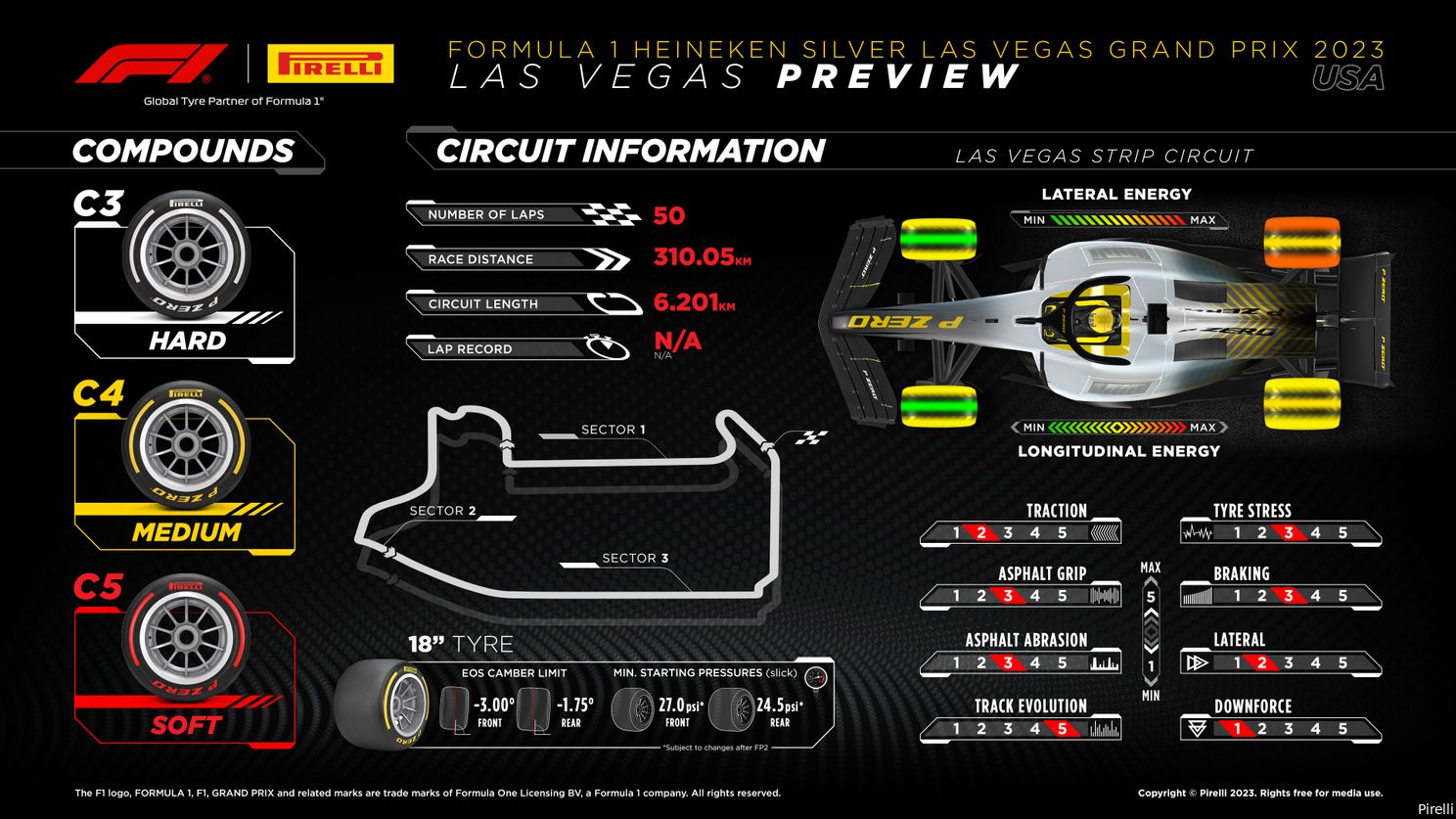 Soft compounds should help drivers get tires up to temperature
Pirelli compares the sessions on the circuit in Las Vegas with the winter tests when they still took place in Europe. "With all these considerations, we have selected a trio of softest compounds for this weekend: C3, C4 and C5, which should guarantee good grip," explains Isola. In addition, a softer compound will reach temperature a little faster than the harder compounds. 'The minimum tire pressure must be 27 psi at the front and 24.5 psi at the rear, due to the expected low temperatures and the track layout.'
Text continues below the photo
In cold conditions, the difference between cold tire pressure and normal operating pressure is significantly reduced. "So when the car is moving, the tire pressure will increase much less than on other circuits due to the low asphalt temperatures," the Italian explains. 'As a result, we believe that the operating pressure will still be lower than on other circuits that are hard on the tires, such as Baku. So all the elements are there for an extraordinary race, full of surprises and unpredictability. As the title of Elvis Presley's famous racing film goes… Viva Las Vegas!' said the Pirelli CEO.