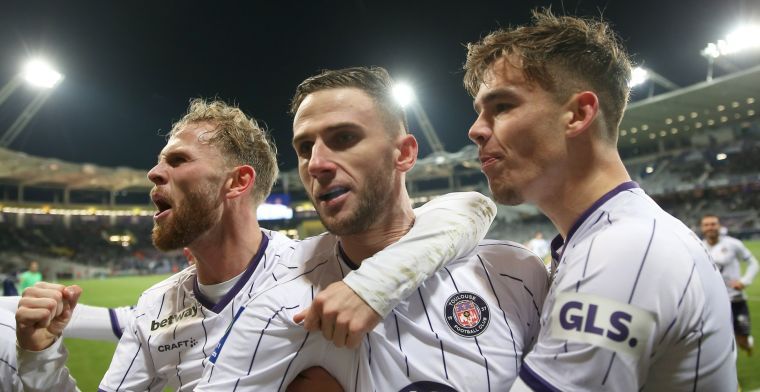 Feyenoord and PSV are advised to work on the arrival of Branco van den Boomen. His former trainer Mike Snoei is convinced that the 27-year-old midfielder has the qualities for the Eredivisie top.
Snoei worked with Van den Boomen at De Graafschap, but saw him leave for Toulouse in 2020. With that club, the former Ajax youth player was promoted to Ligue 1 last season. He himself scored 12 goals and 21 assists in 37 matches and was named the best player in Ligue 2. He is also ahead of him at the highest level the wind with another 12 assists and 6 goals.
Toulouse is also twelfth and will play the final of the Coupe de France against Nantes on Saturday evening. There is a good chance that Van den Boomen will cash in on his transfer-free status after this season. "I hope he has the ambition to reach the Orange squad. That would be a great victory for him. He sometimes had to take two steps back to take four steps forward," Snoei tells NOS.
PSV, among others, would be interested. "His father is idol of that club, but I hope Arne Slot will take a serious look at him. With his dynamic game, he is the perfect successor to Orkun Kökçü at Feyenoord when he leaves," says Snoei. "Branco will soon be transfer-free, so I would say: PSV or Feyenoord, take the risk!"