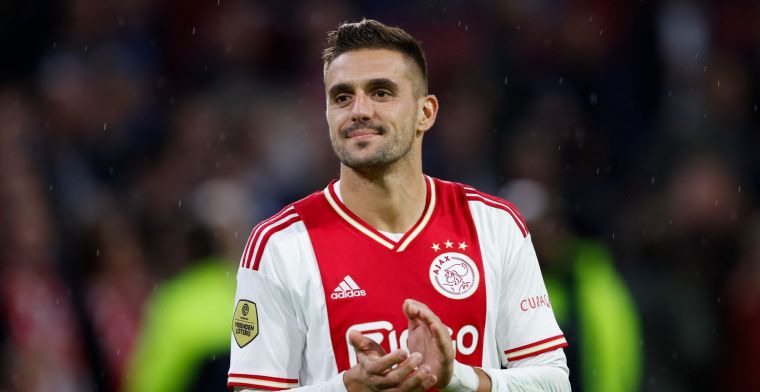 Dusan Tadic has surprised Kenneth Perez. In an interview with various media, the Ajax captain did not mince words last week.
When asked whether Ajax has the worst selection since coming to Amsterdam, Tadic answered in the affirmative. "Last season's substitutes would all be starters now." Perez looked up. "I thought that was incredibly candid of Tadic," responds the ESPN analyst at Voetbalpraat .
"I can imagine that as fellow players you don't like hearing it very much," Perez continues. "When the championship was out of sight for Ajax, he said this."
With five games to go, Ajax and PSV have eight points less than leader Feyenoord. "I feel good physically and still enjoy every day, but I also want to know which direction the club wants to take this summer," Tadic left the door ajar for a departure. "We need a strong Ajax, because I want to win prizes."

Deposit & claim up to 5x €10 Free Bets on JACKS.NL!