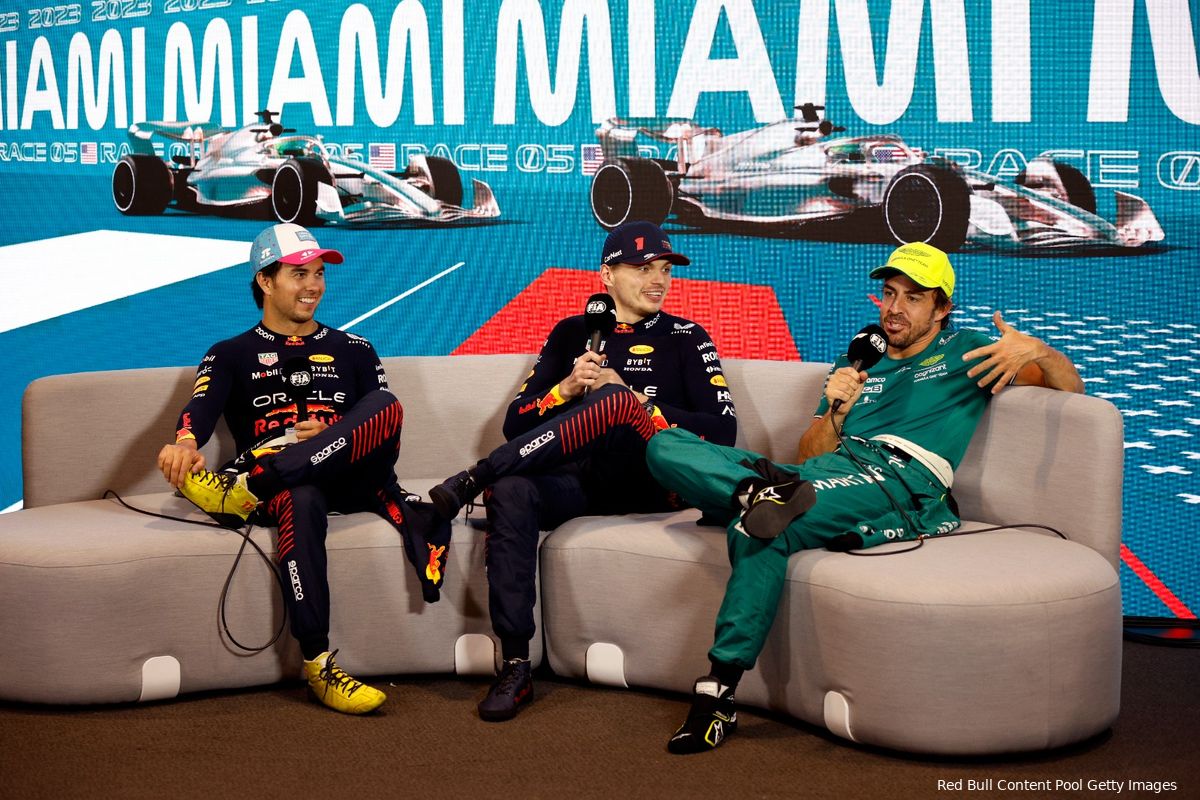 In his latest column for Sky Sports Deutschland, former Formula 1 driver Timo Glock sheds light on some of the things he noticed during the Grand Prix weekend in Monaco. The German no longer sees Sergio Pérez as Max Verstappen's biggest challenger, but suspects Fernando Alonso is a greater threat to the Dutch championship leader.
The 41-year-old German naturally opens with the necessary compliments to Verstappen. With his 39th win for Red Bull, Verstappen will feel the possibilities are limitless. It is the benchmark on every track and in all conditions. As long as he does not have to deal with technical problems, it will be extremely difficult to beat him,' says the former driver of Jordan and Toyota, among others.
Glock therefore thinks that Verstappen can go on a record hunt in the coming years. At the age of 25, Verstappen can still achieve anything. The question is whether he really wants to. He has stated several times that he doesn't know how long he can handle the stress of 23 races a year. He will absolutely serve out his contract with Red Bull, which runs until 2028, so until then we will see him win very often.
Big contrast at Red Bull
While Verstappen was able to fly the flag, the same flag is probably flying at half-mast at the Pérez house after the lousy weekend in Monaco. 'For Pérez, on the other hand, it was a weekend to forget. This should not happen to him if he wants to fight for the world title with Verstappen. Fernando Alonso, with his vast experience and the speed of the Aston Martin, has a lot of fun in the car and is motivated. Pérez cannot afford any more mistakes, because Alonso is always there. He is always on the podium and is slowly but surely starting to put pressure on Verstappen', Glock thinks that Pérez should be more concerned with the Spaniard.
Glock seems to think Verstappen should be more concerned about 41-year-old Alonso than teammate Pérez. So the question is, what's next for Aston Martin? A number of upgrades have been announced for the season, so we can look forward to those. Verstappen still has a comfortable lead, but if one or two races don't go according to plan, for example because the technique lets him down, Alonso will be there to take the points. Alonso could become Verstappen's main opponent, so that could be an exciting fight. Of course Verstappen and Alonso can also have a bad weekend, but then Pérez has to be there and deliver.'