On Sunday 2 July it is time for the Austrian Grand Prix. At 3 p.m. the drivers on the Red Bull Ring will start the tenth race of 2023. Are you ready to experience the GP live in Spielberg? Order your tickets for the F1 in Austria here!
Of course, the Austrian Grand Prix cannot be missed in Formula 1. A Grand Prix should be held in the country of icon Niki Lauda. Since 2014, this has happened again on the Red Bull Ring. According to many, it is one of the most beautiful circuits in the world, partly due to the view of the Spielberg mountains. You can experience this race live and you're in luck, because there is now also a special promotion!
Use the voucher code at P1 Travel now and receive a discount on your tickets for the Austrian Grand Prix. If you enter the code P1CASH10EU, you will receive a ten euro discount on all tickets that you order via the P1Travel website. This promotion runs until May 1, 2023, so you have to be quick. Click here and order your tickets with a ten euro discount!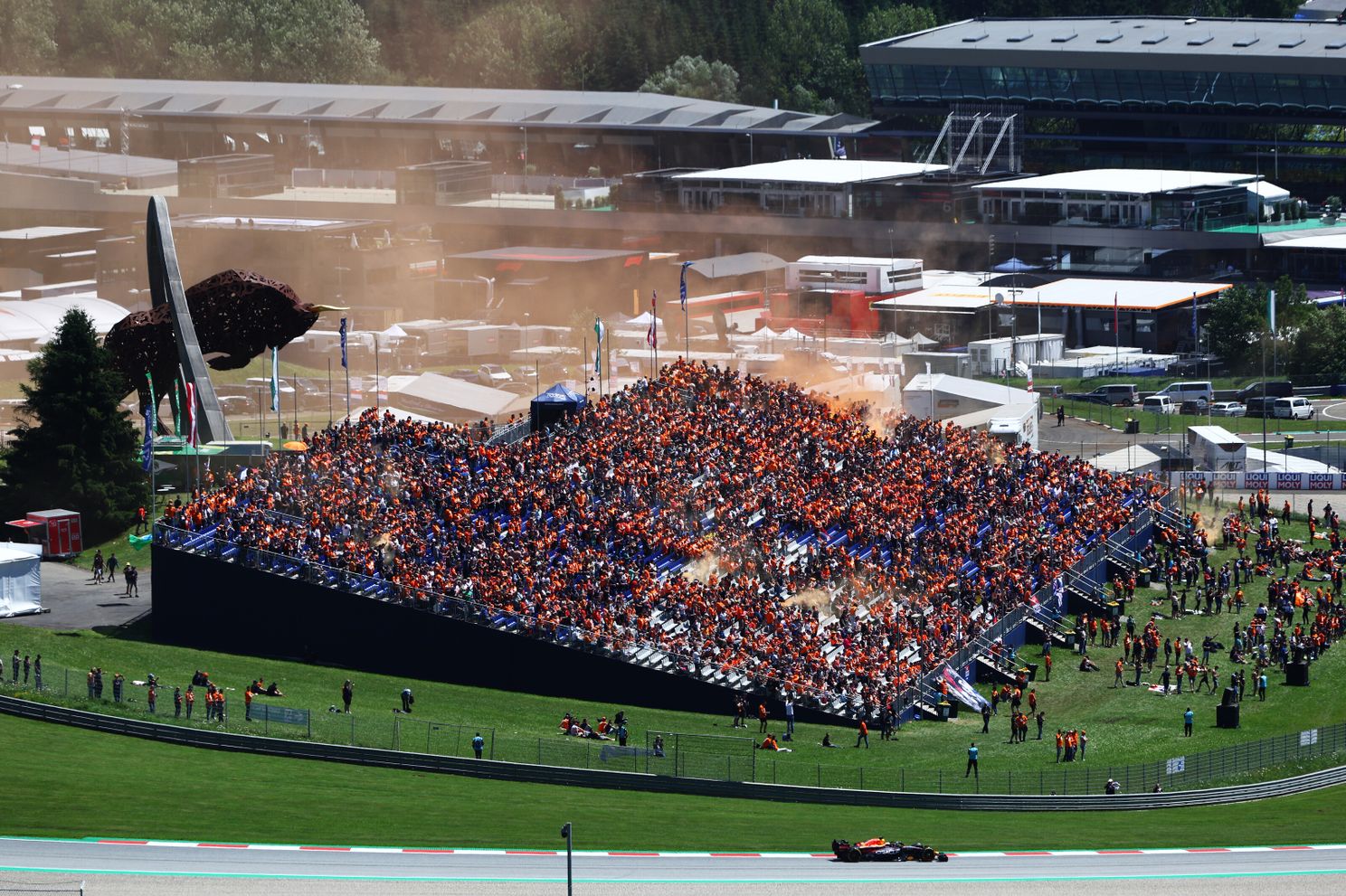 Buy your tickets for the F1 in Austria!
There are several things you can order through P1Travel. For example, there are standard F1 tickets for the Austrian Grand Prix. Via this link you can book standing or grandstand places. There are several options, because you can order tickets for Sunday or for a complete weekend. The latter means that you have tickets for Friday, Saturday and Sunday.
In addition, there is also a starter package, the Starter Hospitality package, which offers you an excellent opportunity for a unique day behind the scenes. On Thursday you get a track tour over the Red Bull Ring and you can also walk through the pit lane in Spielberg. There you can see different teams working on the cars. Of course you also enjoy the races, because you have a three-day ticket for Tribune T9. Do you want to experience this unique experience? Then order the Starter Hospitality package by clicking here!
Read more about traveling to Formula 1 here!