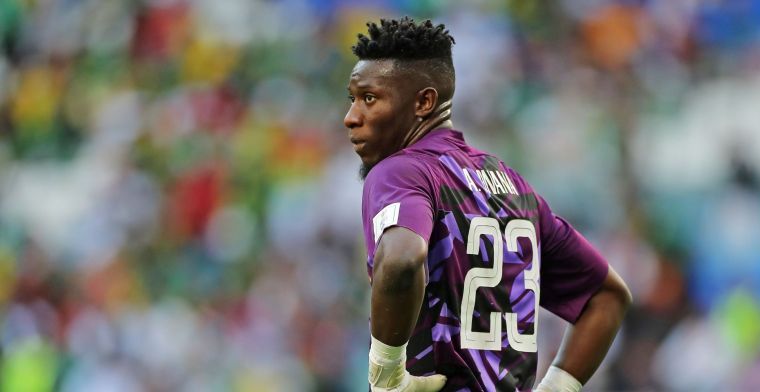 Andre Onana has looked back on the lost Europa League final with Ajax against Manchester United in 2017. The goalkeeper reveals that he was almost weighed down by the tension in Stockholm, just like teammate Amin Younes, among others.
"I played with a lot of fear. After the game I told myself that I would never be so afraid on the field again," Onana begins in conversation with DAZN, quoted by Calciomercato. "I lost that Europa League final because of fear. We had already lost before the match was played. During training I called Edwin van der Sar, I wasn't feeling well. I said I didn't want to play this final."
"Van der Sar replied by saying: I'm too old and I don't have gloves with me, you're going to play," the Cameroonian continues. "I was nineteen years old. Seven players woke up sick on the day of the game. We were so young."
Onana also got Spanish stuffy in the players' tunnel just before kick-off. "I saw David de Gea right behind me. Six months earlier I was playing with him on the PlayStation. Now I was playing against him. I had only just become first keeper."
As said, Onana was not the only Ajax player with nerves for the final against United. "Amin Younes was one of our most important players, he came to me and said: 'Did you see Antonio Valencia's arms? Phew, I can't play against him.'
A powerless Ajax eventually lost the final battle against Jose Mourinho's Manchester United 2-0. Onana now plays for Internazionale, after he became quarreled with the club after a doping suspension.
UniBoost: 50(!) times your bet with Feyenoord's victory over Volendam!