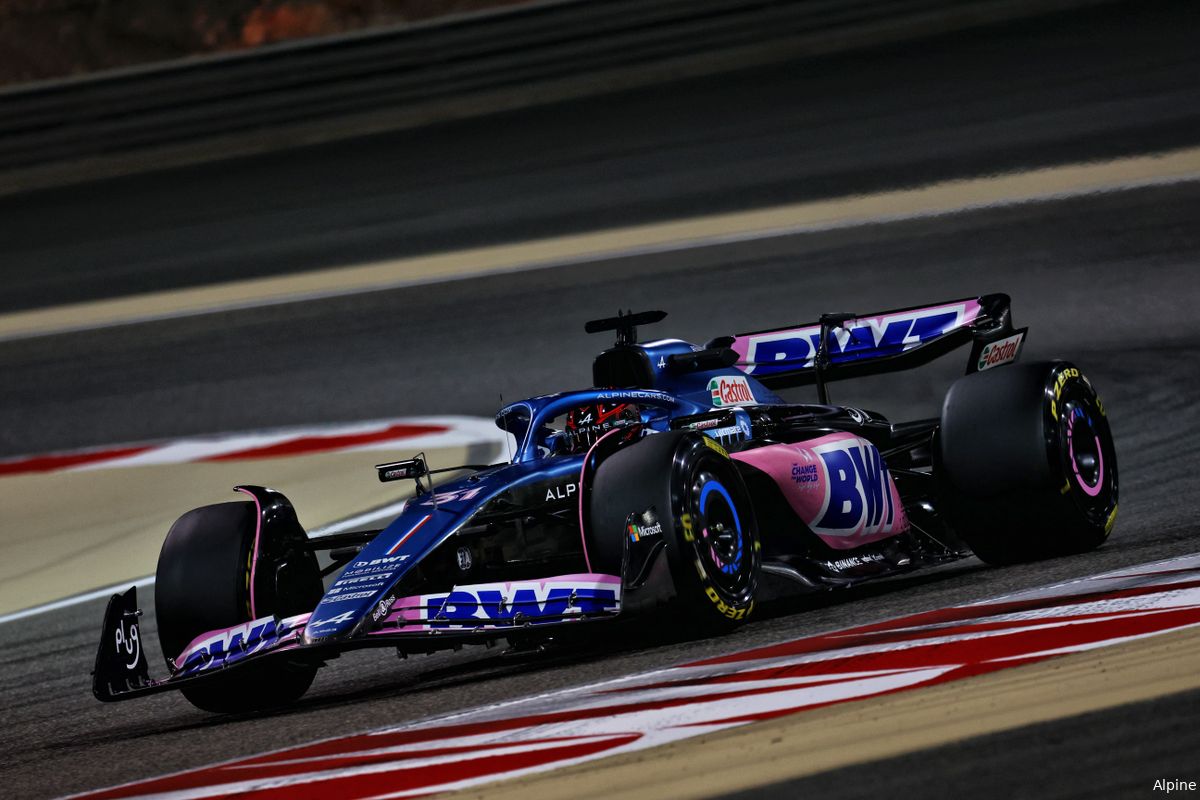 Esteban Ocon does not dare to draw any conclusions about the position of Alpine and other teams after the second day of testing at the Bahrain circuit, and therefore thinks he should be wary. His former team-mate Fernando Alonso's team looks good, and Williams also seems to have come out well. Whether that is really the case, Ocon is not yet sure.
Alpine lost one of its most experienced drivers at the end of the 2022 season. Alonso decided to choose Aston Martin's project to bring the team back to the top. The Spaniard dressed in green to watch from afar as the French started the 2023 Formula 1 winter testing at a rather slow pace, while the Spaniard himself managed to drive towards the top of the times table in the first two days. Williams, the team that managed to set good times with Alexander Albon in the first session of Thursday, also seems to be doing well.
The driver from Évreux does not know what will happen to the midfield teams for the rest of the year. "I think it's early to draw conclusions. With those cars it is so easy to go five seconds slower," Ocon told the international media after the second day of testing in Bahrain. By this he refers to the unpredictability of the car during the tests. After all, the amount of fuel that a team puts in a car is not known to others. "It's hard to say, especially with little weight on board," says the Frenchman.
'It certainly looks like Aston Martin is competitive'
In addition to the amount of fuel, it is also unknown which engine settings the teams use. This makes it more difficult to draw a conclusion about competitiveness. "Of course we can see the tires, but we can't see how much fuel is in the tank and which engine mode is operational. It certainly looks like Aston Martin is competitive at the moment, but the Williams also looks competitive, it's going to be a tight fight. We will find out closer to the race in Bahrain," says the Alpine driver.
The aim, however, remains to retain that fourth place in the Constructors' Championship, something the Frenchman would consider a victory, but only on one condition. "It would be a victory if we can take points from the team in P3. Then that would be a win for us. If we stay fourth and are in the same spot as last year, it probably wouldn't be," Ocon continued. "Even finishing fourth is not an easy task. Far from it. We cannot underestimate anyone.'
Action: Take 20 percent off F1TV Pro. Click here for the offer or view our Formula 1 live viewing page.