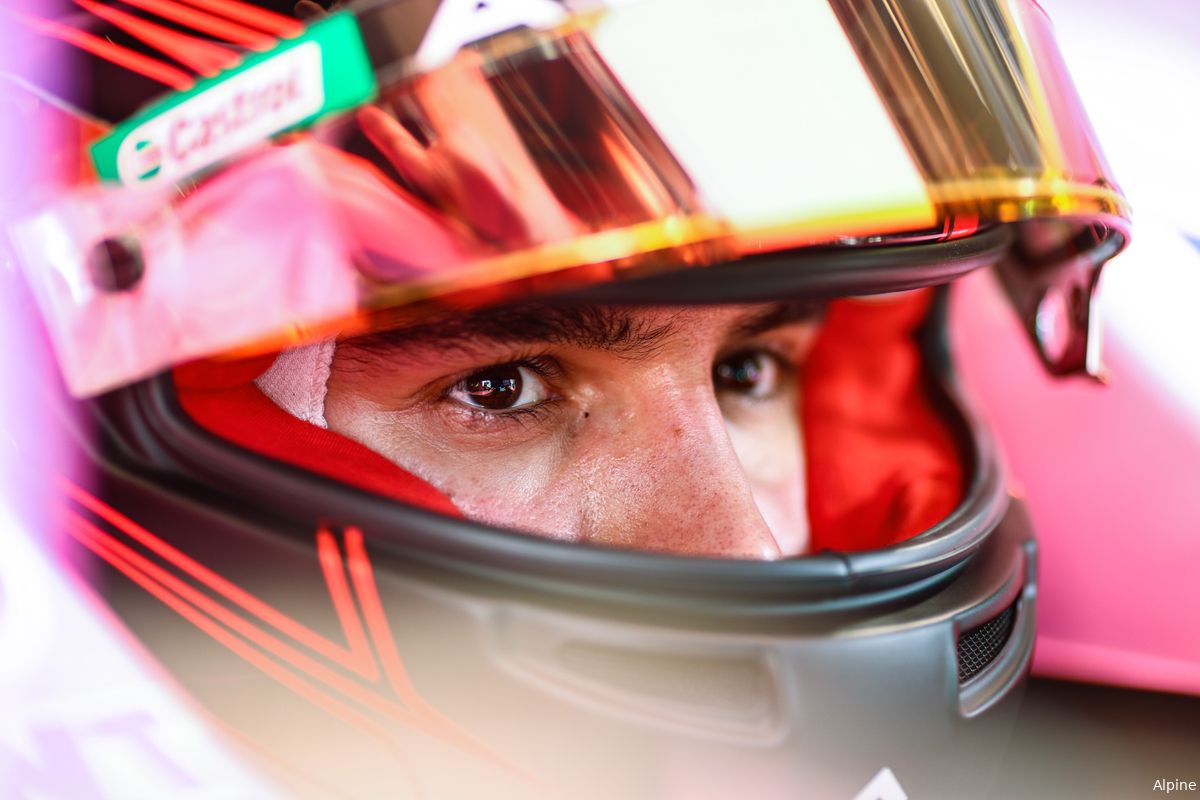 Alpine CEO Laurent Rossi has called Esteban Ocon a "perfect second driver." The Alpine boss now comes with a clarification, indicating that he meant that Ocon is a driver who could come into his own in any composition. On F1's Beyond the Grid Podcast, Rossi tries to clarify his statement: "Everyone misunderstood it."
Alpine driver Ocon has a contract with the French racing stable until the end of 2024. CEO Rossi has already made interesting statements to Ocon about the driver. For example, he called Ocon 'not a guaranteed world champion, but the team does have an excellent second driver. Nevertheless, according to the CEO, his statement was not properly interpreted and he has now been able to rectify his statement.
Rossi: 'Ocon has to keep working for it'
According to Rossi himself, he has always made Ocon feel safe and secure in the team. "That's also because he hasn't had an easy road to Formula 1," reports Rossi. "It's hard to keep your spot and I've done everything I can to make him feel that this is really his job and not a hobby that can fall away at any moment."
Rossi is clear in his opinion of Ocon. "I see great potential in him, certainly," Rossi begins, "because if you look at the past, he's already raced against a Max Verstappen and a Charles Leclerc, and beat them there too." According to the Alpine boss, Ocon is certainly in the right place, "but he shouldn't feel too comfortable," says Rossi. "He always has to be on edge and give everything, but we give him the space to do that."
According to Rossi, the French driver's potential is the main reason they offered him a three-year contract, "but then nobody really wanted to drive at Alpine, so this was the best we could get." This resulted in the famous statement that Rossi wanted to comment on again.
"I've always said that Esteban (Ocon, ed.) Is at least a good second driver, but everyone interpreted that in a different way," Rossi begins. "When I say that, I mean that within a team there is no first or second driver, as with Ferrari or Mercedes." The Alpine CEO is therefore of the opinion that Ocon could perfectly participate in such a composition of drivers. "I see it the way you could replace any driver with Ocon and it would work just fine."
Rossi does see growth in Ocon: 'He has definitely started to drive better'
After two years at Alpine with the experienced Fernando Alonso, the Spaniard has now moved to Aston Martin and Ocon is the most experienced driver in the team. Replacement Pierre Gasly is now his teammate from this season. According to Rossi, there is a clear growth in Ocon's character: 'He has become more efficient and drives for the long haul, and not just blindly race by race. His progress is nice to see'
The three years that Ocon has received from the Alpine CEO is therefore almost coming to an end. He has until the end of 2024 to show Rossi that he has grown further as a driver and wants to keep his place in the French racing team. "That's what I told him," Rossi says. "I gave him those three years in exchange for his effort to take the team to a higher level."