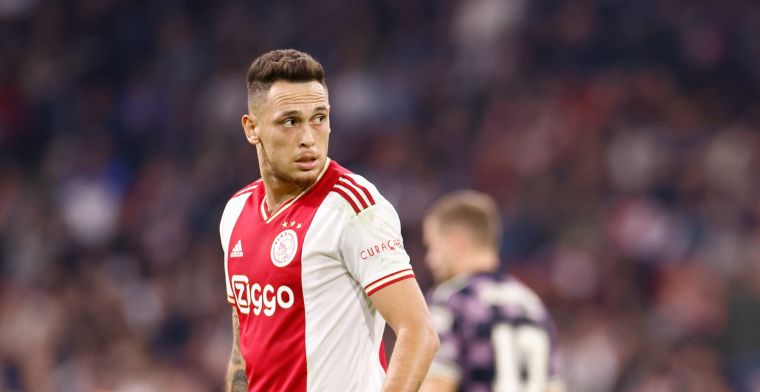 Lucas Ocampos had a disappointing six months at Ajax and is not impressed with the way things were arranged in Amsterdam. The attacker will soon be in the final of the Europa League, but was a substitute in the capital a few months ago.
Ocampos speaks in a major interview with Relevo about his months in Amsterdam. The player did not feel taken seriously by Ajax. "Three months ago I was still training at a youth complex in the Netherlands. There were days when the physiotherapists and the physical trainers simply did not show up to train with me. And now I am in the final of the Europa League, with the club where I love."
Sevilla will face AS Roma in the final. Ocampos could not impress Ajax, but is important for Sevilla every week. "I never asked for special treatment, I just wanted a little respect. They can say a thousand things about me, but I was always a good professional," Ocampos recalls. "I went from Seville to a serious club, Ajax, a historic club. Known to everyone for the successes it had. The lack of professionalism is crazy in that sense."
The left winger does not believe that he could show his worth in Amsterdam. "I feel like I haven't had any chances. I played 90 minutes in six months. Tell me which player proves something in 90 minutes. And it's not like I played a whole game: 10 minutes one time, then six… I'm not a five-minute player, that's the reality," Ocampos concludes.
Listen to the latest episode of #DoneDeal the podcast now!
Welcome Bonus: up to €60 Free Bets + 20% Profit Boosts!