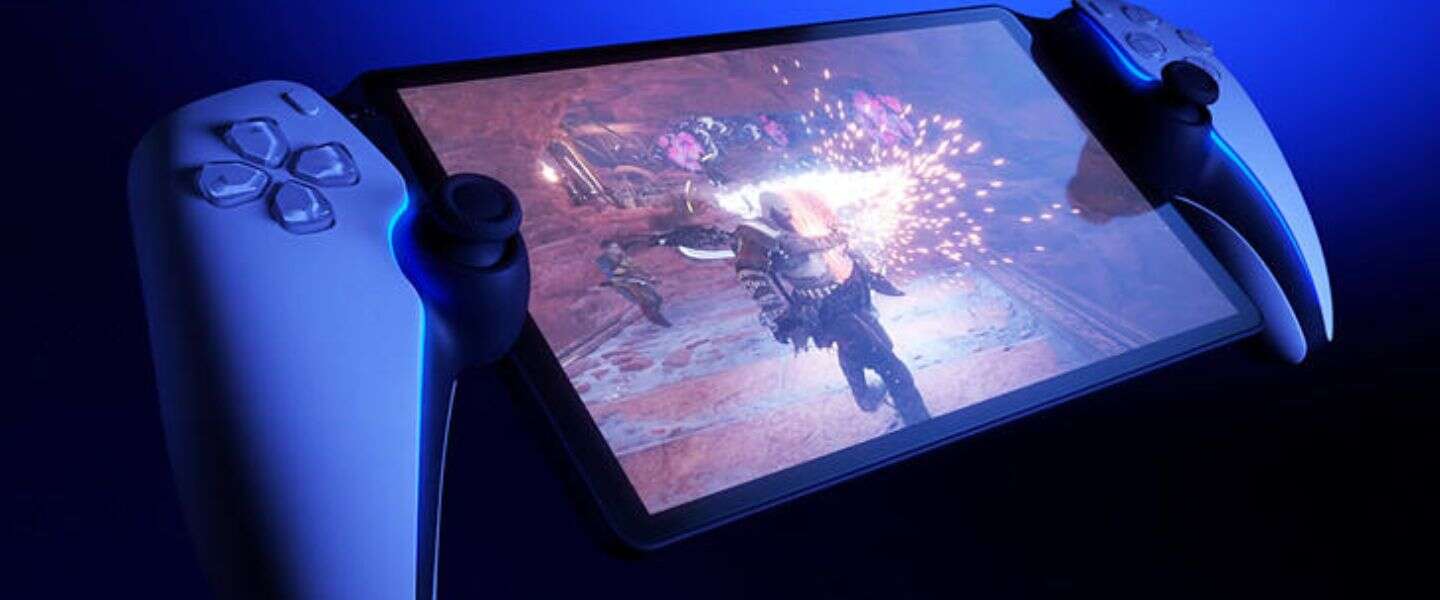 PlayStation Portal is now officially out and the device basically does what it promises. It's an extension of your PlayStation 5 and the idea is that you use it at home. It is a way to continue gaming if someone else wants to use the television for something else. The gadget, which is similar in design to Nintendo's Switch. then streams what you played on your PlayStation 5 to the Portal. There are some disadvantages to this, but that apparently does not bother many gamers: PlayStation Portal is sold out everywhere.
PlayStation Portal
Sony's new handheld costs 219.99 euros, but you can't spend it anywhere, because the device seems to be sold out everywhere. Sony already expected that it would not be able to supply enough and that is why there was already a restriction of one piece per order. However, it doesn't help, because it is now sold out. The device is no longer available on Sony's website, MediaMarkt, Game Mania, Coolblue and Nedgame. They may not be back until early December.
That is striking, because the device is not rated very well. That's mainly because he can't do a lot of new things. Remote Play is already available on tablets and phones. The screen is not even an OLED, but a regular LCD, although Sony has ensured that the quality is very good, producing colorful images. And of course: it's nice to have physical buttons, because you don't have those on your phone or tablet (although you can connect a separate controller, of course).
Gaming for hours
The device lasts quite a long time: you can game for 4.5 hours if you use it constantly and set the brightness to the max. If you turn the brightness down a bit, you can even reach 7 hours, Sony has said. Now you can compare that with the Switch or Steam Deck, but that is not fair, because they are completely different devices and not really empty shells like PlayStation Portal is. That doesn't sound very friendly, but with a Steam Deck and Switch you can game anywhere you want, including offline. This does not apply to PlayStation Portal, which requires your PlayStation 5 and only streams.
And that immediately brings us to the following: you are very dependent on your internet connection. If it often stutters or is not that good, it will greatly disrupt your gaming experience. The device also doesn't have Bluetooth, so if you actually want to use it for its intended purpose, you'll have to use wired headphones. Your Bluetooth earbuds really won't work with this. It's a shame that there are so many ifs and buts about this device, especially because we doubt whether all buyers are aware of this.
Public WiFi without a browser
You also can't just go on a public WiFi and game, because they often have a page in the browser where you have to log in and PlayStation Portal does not have that now. However, if they do not have a page where you have to log in, you could play in other places. So it doesn't only have to be done at home, but it is quite a hassle to make it possible elsewhere.
PlayStation Portal seems to be a nice device, but it does not receive only positive reviews. And yet it's sold out, which is probably because there really wasn't much stock. In that respect, PlayStation Portal mainly resembles its big sister PlayStation 5. Let's hope that the scarcity does not last as long as that of PS5.