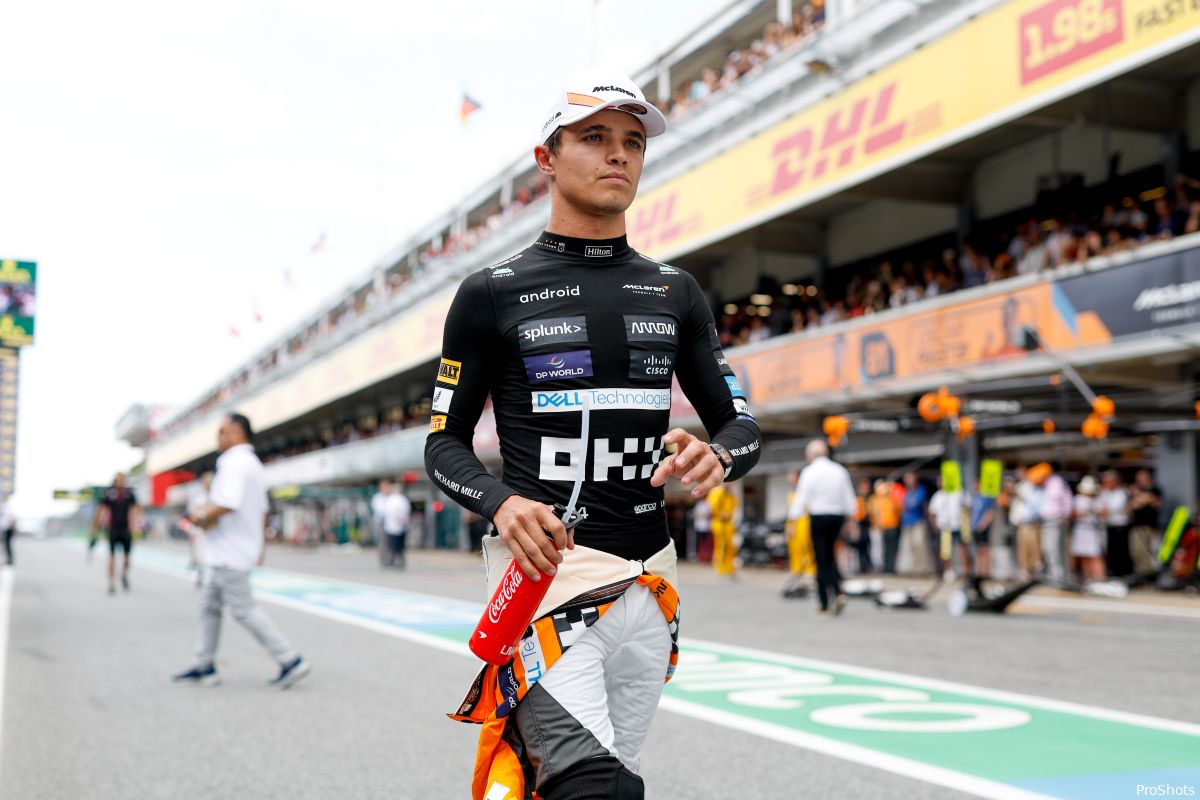 Lando Norris is pleased that changes are coming at McLaren that will help make the team more competitive. The team does this not only with updates to the car, but also with the recruitment of staff. McLaren recently announced that Red Bull Racing chief engineering officer Rob Marshall will be working for the British racing team from 2024. According to Norris, such people are needed to strengthen the team.
From the start of the season it is noticeable that McLaren can hardly offer competition to the other teams in midfield. The first few races were mainly accompanied by mechanical problems. Points were not forthcoming until the Australian Grand Prix, where McLaren was able to take advantage of the many retirements and the chaos of the race. It really has to be better, team boss Andrea Stella also acknowledged that. The team is in the process of putting things in order and has cut staff here and there, such as Marshall, who will work for McLaren from 2024.
"From the perspective of the team and the new people, I am very happy. I think big names are coming, which is always a great addition," Norris told Sky Sports F1. People who have been in the sport for many years and who have been a crucial part of the success of other teams. So knowledge is one of the most important things in Formula 1, just like the staff. So I think bringing in some big guys, not that we had bad people because that's absolutely not true, was just necessary to increase the strength and be able to compete with the other teams. Mercedes, Ferrari, Red Bull and so on. So yes, it's a very good thing.'
'When you're having a hard time, you also want to look to the future'
Norris knows that everything is still in the early stages at the British racing stable, but what is yet to come makes him very excited. 'At the moment it is still early days, but there have already been some good improvements in terms of development and such. New ideas, new perspectives. So good progress has already been made," says the 23-year-old. "That's why I'm looking forward to this year. I look forward to seeing how we go into the winter and be better prepared for 2024," Norris continued.
"By then we'll have the new wind tunnel, we'll have the new simulator and more people will be coming in for the 2024 season. So I'm looking forward to 2025 even more." Especially now that things are not going smoothly, Norris is anxiously awaiting the moment when McLaren will start achieving good results again. "So a lot of exciting things are about to happen. I try not to look too much into the future in a way. When you're struggling, you also want to look to the future," says the McLaren driver.