Stellantis is aiming for 700 kilometers, but that has yet to be confirmed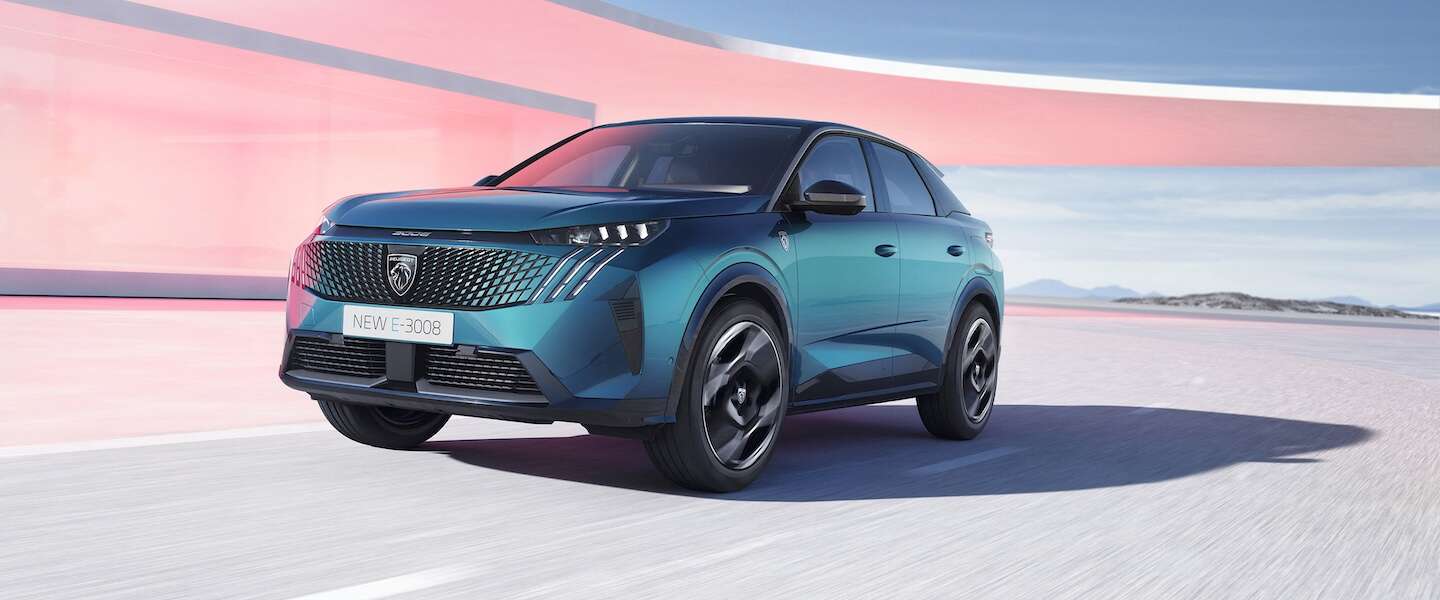 The new Peugeot e-3008 will be released early next year. If the claims of owner Stellantis are soon also substantiated with WLTP and, more importantly, experience figures, this will be the first electric Peugeot and mid-range car with a decent range. According to the data announced by the manufacturer this week, the new e-3008 can drive no less than 700 kilometers on one battery charge.
Mid-range EV with a 98kWh battery pack
This greater range is not only because this new Peugeot will be the first to be on the STLA-Medium platform. Peugeot has also succeeded in equipping the e-3008 with an extra large battery with a capacity of 98 kWh. This does not come in the standard, or entry-level, model. There will soon be a smaller, 73 kWh, battery pack underneath. According to Peugeot, it is also good for a range of more than 500 kilometers.
Peugeot is planning three versions of the electric 3008. In addition to the 98 kWh version, with a single motor and 230 hp, there are also two variants with a 73 kWh battery, one with a single motor (210 hp) and a version with a dual motor and 320 hp.
Allure and GT
In addition, you will soon be able to choose the Allure or GT versions. The Allure has a single-colored body and seat finish with half leather effect and half fabric upholstery with embossed motifs. Standard equipment includes keyless entry and start, rear HD camera, rear parking sensors, LED headlights and lighting, 19-inch alloy wheels, Peugeot i-Cockpit® with two 10-inch digital panels and a Peugeot i-Connect connected infotainment system .
The GT version is a lot more luxurious and has more on board. The two-tone color scheme with a black roof and Alcantara upholstery is standard. Furthermore, the GT has 20-inch alloy wheels, Pixel LED headlights, front parking sensors, an electrically operated tailgate, heated front seats and steering wheel, induction charger for smartphones, customizable ambient lighting, Peugeot Panoramic i-Cockpit with curved 21-inch screen, customizable i- Toggles and the Peugeot i-Connect Advanced connected information system.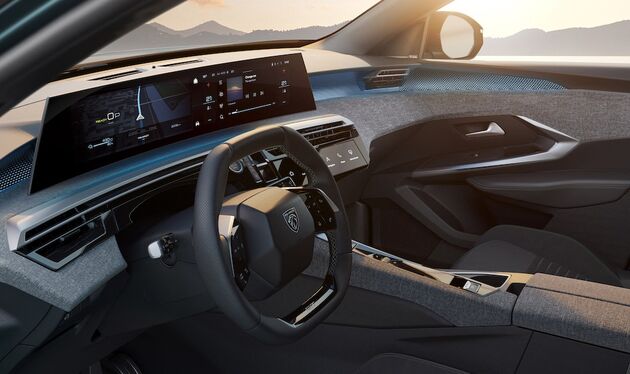 Design comes before CW value
The new e-3008 has a recognizable fastback SUV design. Peugeot has had to make some concessions for this design with regard to air resistance – one of the most important factors that contributes, or not, to the range of the battery. The Cd value of 0.28 is not exceptionally low for an EV. For comparison, the much more streamlined Hyundai Ioniq six has a Cd value of 0.21.
The Peugeot e-3008 combines elegance with efficiency and space. The new model has a length of 4.54 meters, a width of 1.89 meters and a height of 1.64 meters. The wheelbase is 2.73 meters. This makes the e-3008 still one of the most compact cars in the C SUV segment, without making any concessions in terms of space for passengers and luggage.
STLA-Medium platform
The innovative STLA-Medium platform is, according to the manufacturer, designed for the best possible performance. This is reflected in a wide range (up to 700 km), short charging times (30 minutes), maximum driving pleasure, top performance, efficiency and various connected services and functions (Trip Planner, Smart charging, V2L options, Plug&Charge and over-the-counter). -air-updates). Peugeot produces the new E-3008 exclusively at the Sochaux factory in France.