Working location, salary/wage, working hours per week, education level required, and employer information are as follows:
Leiden €14.49 per hour permanent employment 36 hours LBO, MAVO, VMBO KPN Mechanics
KPN is a leading player in the telecom sector and specializes in the construction and maintenance of fiber optic networks. KPN strives to improve and innovate the digital infrastructure in the Netherlands. As a Network Engineer, you play an essential role in realizing and maintaining high-quality and reliable fiber optic connections and applications for KPN's various customers. In 6 weeks you will be trained and you can work independently.
€14.49 gross per hour + €1500 training budget
Directly on contract with KPN
A (continued) paid training of 6 weeks
36 hours a week with a flexible schedule
Living and working in the same region
Car, tablet, telephone and tools from KPN
As a fiber optic engineer you will be happy working outside and you don't mind getting your hands dirty. In addition, it is important that you can work independently, have technical insight, communicate well and want to pursue that ultimate customer experience.
MBO 3 working and thinking level driving license B a good command of the Dutch language (minimum B2)
As a fiber optic engineer you are responsible for the construction, installation and maintenance of fiber optic networks in both the KPN network and at customers. You also perform measurements and tests to ensure the quality of the fiber optic connections.
informing customers about the work you are going to do bringing in and finishing the fiber optic cable from the garden to the meter box in KPN's telephone exchanges and neighborhood cabinets connecting connections connecting equipment to the customer for TV, internet and telephone solving malfunctions in the network

KPN employs 1,200 technicians. You work in your regional team with about 20 fellow mechanics. Within that you work a lot independently. Every day you are on the road with your own KPN bus, which you park in front of your own house after work. Once a month you have a work meeting and you meet with all colleagues in your team. New (technical) knowledge, sparring about improvements and fun are on the agenda. You work 36 hours a week, often determining your own schedule. The working week offers you the space to schedule yourself as flexibly as possible. Also consider working in the evening or on Saturdays
A job with a lot of freedom, independence and with room for personal development Together with all your colleagues you play an essential role in realizing high-quality and reliable fiber optic connections directly on contract with KPN
Watch the video below to take a look at your new employer.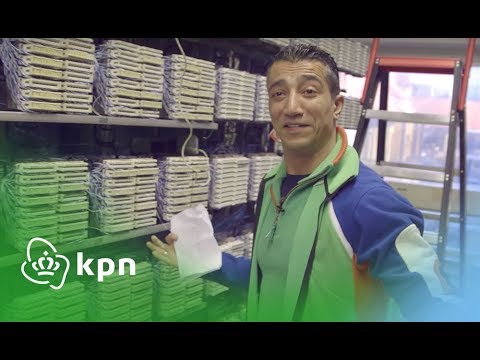 Got excited about this vacancy? Then respond immediately with a well-founded motivation why we can't ignore you! #kpntelecom mechanic
Tom, Menno & Carlin
Randstad Telecom
We have years of experience in the recruitment & selection of candidates who want to make the transition to telecom from another profession / industry.
This job is posted on Randstad.nl. Click here to apply.