But then again not…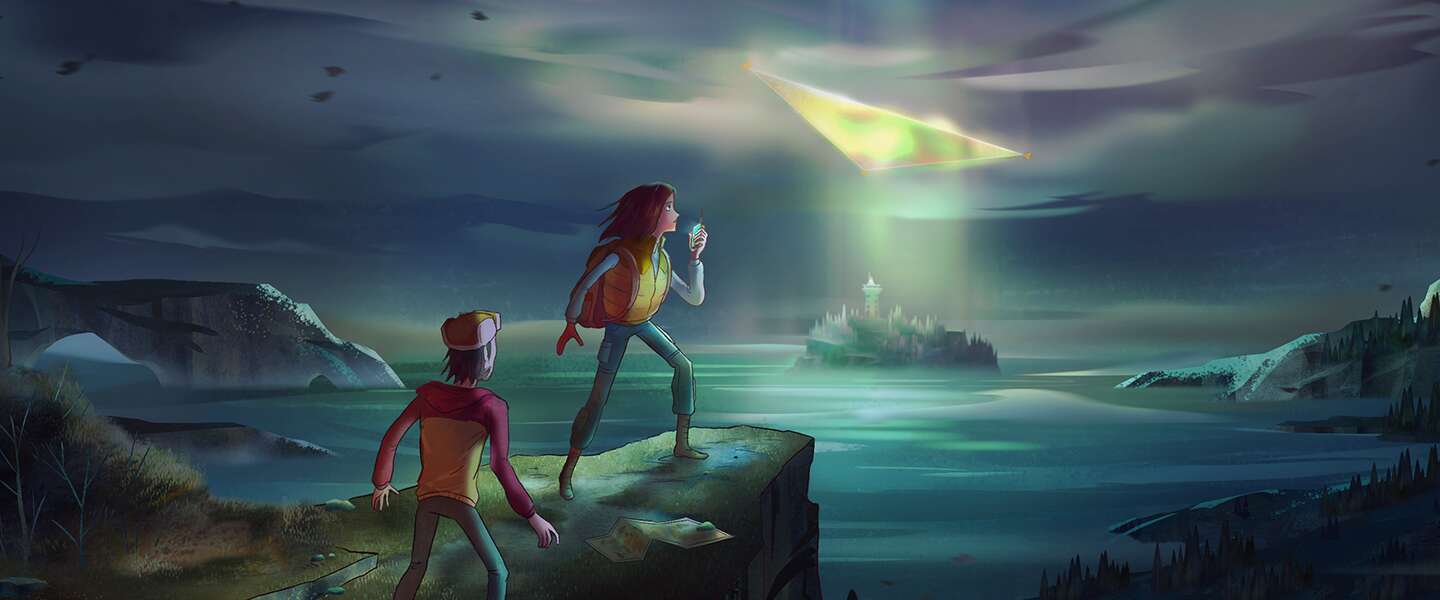 It all started with a test in August, but Netflix is ​​convinced: cloud gaming is the future. It also fits well with Netflix, which has elevated cloud streaming to a top sport. It has been showing for quite some time that it takes games very seriously and that now seems to be all coming together in the company's cloud plans.
Cloud gaming on Netflix
The idea of ​​cloud gaming is that you don't have to download a game, but you can play it immediately by streaming it over the internet. The game is on a server somewhere and you can view it via the internet, provide input and it will be processed again. Gaming via the cloud is of course different from streaming a series, for example. Streaming a series is considerably more passive. Only one side needs to be sent, while when streaming games it works both ways, because the buttons you press have to be transmitted quickly to influence the game.
Oxenfree is the first game that is already playable in the cloud as a beta and Netflix thinks this is the right way to go. In return for TheVerge the company says it thinks it has a big opportunity with the cloud to deliver gaming experiences that truly match Netflix on TV. After Oxenfree, it wants to offer more and more games via the cloud. But when it comes to games, cloud means something different at Netflix than at many other cloud gaming services. The idea of ​​the cloud is that because the game runs on a different server, you can use just about any platform: after all, the computing power mainly comes from that server, and as long as your internet connection is good, you can use it there. reap the full benefits.
Platform-dependent gaming
However, Netflix wants to approach this differently. It wants to offer different games based on the platform you play on. So it is true that Netflix wants to focus on the special features of that platform: it wants to offer a different experience on the PC than, for example, on the TV. Now we only know Netflix Games from smartphones: they are now apps that you log in to with your Netflix account, but that will soon become much more extensive. It's funny, because from a Netflix Games perspective, adding TV and PC to the gaming platforms is an expansion, while from a cloud gaming perspective you can say that Netflix actually makes it less extensive than possible by releasing games on certain platforms.
In any case, it is exciting what Netflix is ​​doing, but it seems to be going about it well. Instead of a Google Stadia that blew up from the tower and ultimately failed miserably, Netflix does it the other way around: it takes it easy. It keeps it low key, so that we can soon become a major player in the field of games. After all, it has the scale: there are 247 million subscribers worldwide and that's a lot of gamers (and even more potential gamers).
From solo to multiplayer?
It remains to be seen to what extent Netflix also wants to make the gaming experience more multiplayer. So far, the games have mainly been solo activities. That also keeps it safe: it is not online, there are no microtransactions, for example, making Netflix Games a reasonable safe space (except for a few games that are less suitable for children). Will that also change if more cloud options are added?
Apparently more and more people know how to find the games on the streaming service and that makes it a little easier for the red N to choose to expand its gaming initiative. Netflix said, despite other reports that the adoption of games on the streaming service was still disappointing, it is very happy with how many members are able to find the games.
Betas of Netflix's cloud capabilities are already underway in Canada and the United Kingdom. So you can already play games there on some televisions and online via Netflix.com. It is still unknown when we will also be able to participate in the Netherlands, but given Netflix's ambitions, it will probably not take long.