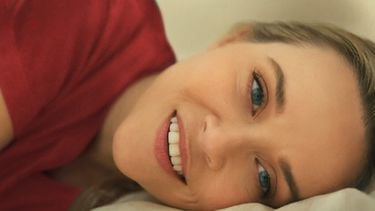 Prefer Your Place or Mine? The Netflix hit with Reese Witherspoon and Ashton Kutcher has been at the top of the list of most watched films on the platform worldwide for days. But apparently not all hearts have been conquered. "As funny as a root canal treatment."
Laugh like a farmer with a toothache, who is seduced by the pearly white smile of a Hollywood star duo. That's about the majority of the reviews about Your Place or Mine. In short: the film is about two friends and opposites who swap homes for a week. They get a glimpse into each other's lives that can open the door to love.
Professional critics or amateur film buffs: a deafening silence echoes on both sides of the aisle in the hypothetical cinema room. Nobody laughs.
Most watched movie on Netflix
But the Netflix hit with Reese Witherspoon and Ashton Kutcher found its way into all living rooms from the premiere without any problems. The romcom was therefore fired at bubbling partners just before the Valentine's weekend.
It's Valentine's weekend! with & ruled the Netflix today.

🥇#1 in 64 countries
🏆 Ranked in 87 out of 89 countries

— FlixPatrol (@flixpatrol)
And despite the largely negative reviews, Your Place or Mine stands miles above the competition. In both the Netherlands and Belgium, the film remains unapproachable at number one for the time being. Although most viewers do need a visit to the dentist afterwards.
Your Place or Mine smashed into the ground
The new Netflix film is smashed to the ground on IMDb with a meager 5.6 out of 10 and Ashton Kutcher and Reese Witherspoon are also not handed out gifts for Valentine's Day on Rotten Tomatoes. So it's time to throw some striking reviews for the choosing.
"As romantic and funny as a root canal treatment," is the harsh verdict of The Observer. Rather the dentist than the Eternal Fire.
"Actress Tig Notaro is the only bright spot. The rest of the film is a long-winded sojourn in Hell," according to this Dantesque review. Sinners get what they deserve, don't they?
Not even Reese Witherspoon can save the Netflix disaster
"Everyone — the actors, the audience, and the genre itself — deserves better," declares Entertainment Weekly.
"Your Place or Mine is a movie that you should avoid on Valentine's Day or any other day. Even romcom queen Reese Witherspoon can't save this Netflix disaster," said Stuff's reviewer.
Amateur film buffs also grin green with boredom: "I didn't laugh once. A shadow of a memory of a rumor of a smile never threatened to show itself on my face."
If you still dare: as an alternative to Netflix hit Your Place or Mine, check out these romantic films that also make men cry. Even Ashton Kutcher.