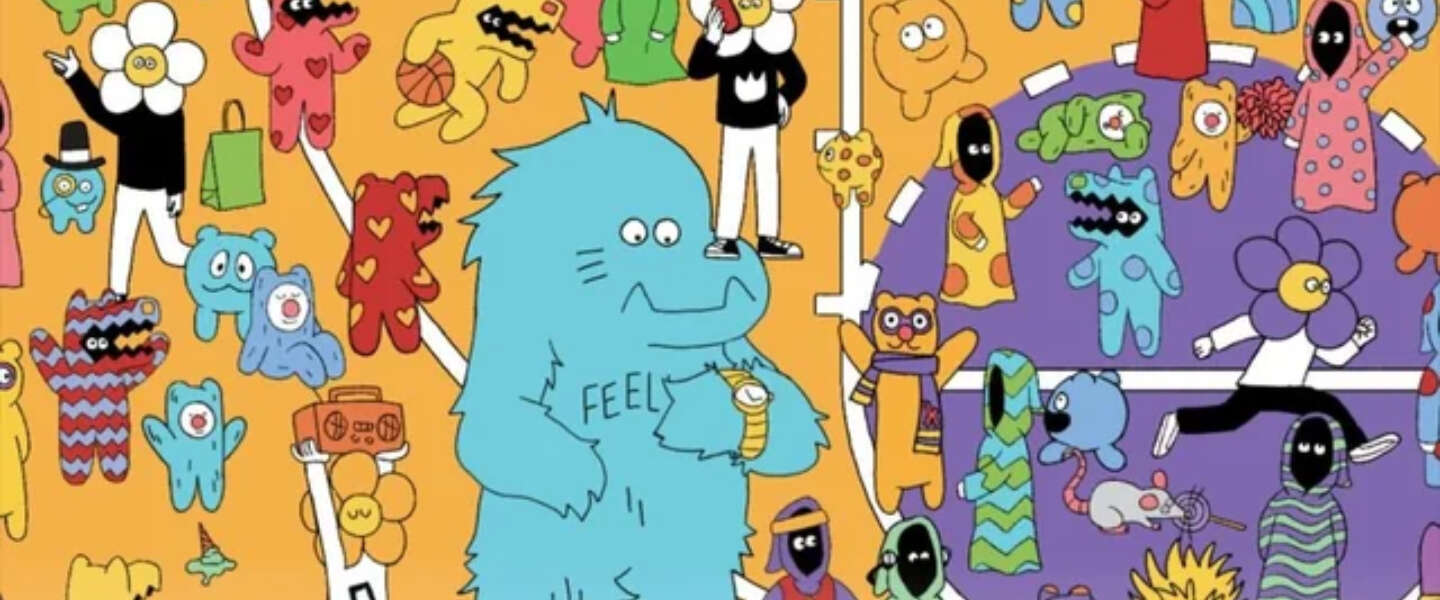 You would think that a hidden object game would not perform very well on a smartphone, but studio Frosty Pop proves that it is perfectly playable. It does this with Krispee Street, an extremely charming search game. And it is available to you for free if you have Netflix.
Krispee Street
Krispee Street may not mean much to you, but it is also a very popular webcomic that is actually very cute. So it is not really a comic that can be compared to Marvel or The Simpsons, it is mainly very funny. The game on Netflix is ​​too. You must have a need for incentives, because that is what you get when you start this game. The colors fly at you while you try to find a way out between all kinds of crazy characters. Or well, a way out: just something so you can progress further in the game.
There is something about looking at a whole rainbow of color so calmly and leisurely. You get a large field with all the craziness and hustle and bustle in front of you and you have to make do with that. It feels a bit like Where's Waldo, but for a slightly more mature audience. Although: this is actually also great for children, and as adults we just think Waldo is really cool, right?
HiddenObject
The useful thing is that you can clearly see here which character you are looking for, because it makes it a little easier to search. In some Hidden Object games that is part of the game, finding what you are looking for, but that is simply impossible in this hustle and bustle. It is better that Frosty Pop has chosen this way, although it will feel like cheating for some Hidden Object fanatics.
I certainly don't agree with those people: it's not as if this game is that easy. There is so much happening (and it's fun to watch) that it takes quite some time to look for something. Even if you know approximately where you need to be, you will still find yourself searching to pieces. It sometimes feels like a word search in which the puzzle book maker made a mistake. But believe us: this game doesn't have those kinds of bugs: it's really there, just look carefully.
Play endlessly
You can also play this game fairly endlessly, because every 24 hours you are presented with a different setting to explore again. If you find an object you will receive coins and with that you can unlock collectible cards. Now, Netflix games don't have anything else you can buy in-game, don't worry, so this is just for some extra fun. You will notice that, because the game itself is fun enough that it doesn't really need these kinds of gadgets.
Dive into the funk, the color, and yes, the chaos, because you will notice that even if you think it is all nonsense, this enthusiasm, you will soon start searching like crazy until you find your you feel like. You have been warned about this. Have fun!